The Journey South
In America we tend to introduce ourselves and quickly begin the back and forth of 'what do you do?"  Meet Gustaf Nilstadius whose job allows for remote work anywhere, thus meet Gustaf- full time traveler. Ending out 2018 he traveled from Sweden to California and purchased a new V-Strom 650XT and kitted it for overland travel.
Without much need for detailed planning, his trip from California started off rather simply…head south. You can become a part of the journey as he ventures from California into central and south America. Finding a dream out on the road, "Guatemalan jungle is thick and absolutely stunning, riding through all the small villages and riding the Pan American Highway is a dream come true."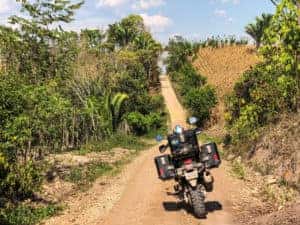 His adventure captures what was a travelers life prior to 2020 and his experience with life on the road and as an adventure motorcyclist living in the world of Covid-19. Flexibility seems more of an importance than ever before as countries close borders or shut down/lock down in the age of our global pandemic. Just as the world seems to calm, then reignite with chaos, Gustaf takes us on life on the road.
Global pandemics and political decisions keep one on their toes. Traveling through Mexico he encountered a fuel shortage and bought up containers to carry as his passenger, even with the large fuel tank of the V-Strom the fuel shortage was larger. He talks about the political decision that led to this shortage and his luck finding and buying up the last gas cans in the hardware store. Stories like these may add stress to an adventure, but in truth they add the ADV to adventure and provide you bumps for memories and confidence in areas you did not know you had. Global adventuring teaches us to push our boundaries and explore side of ourselves and the world we are visitors in.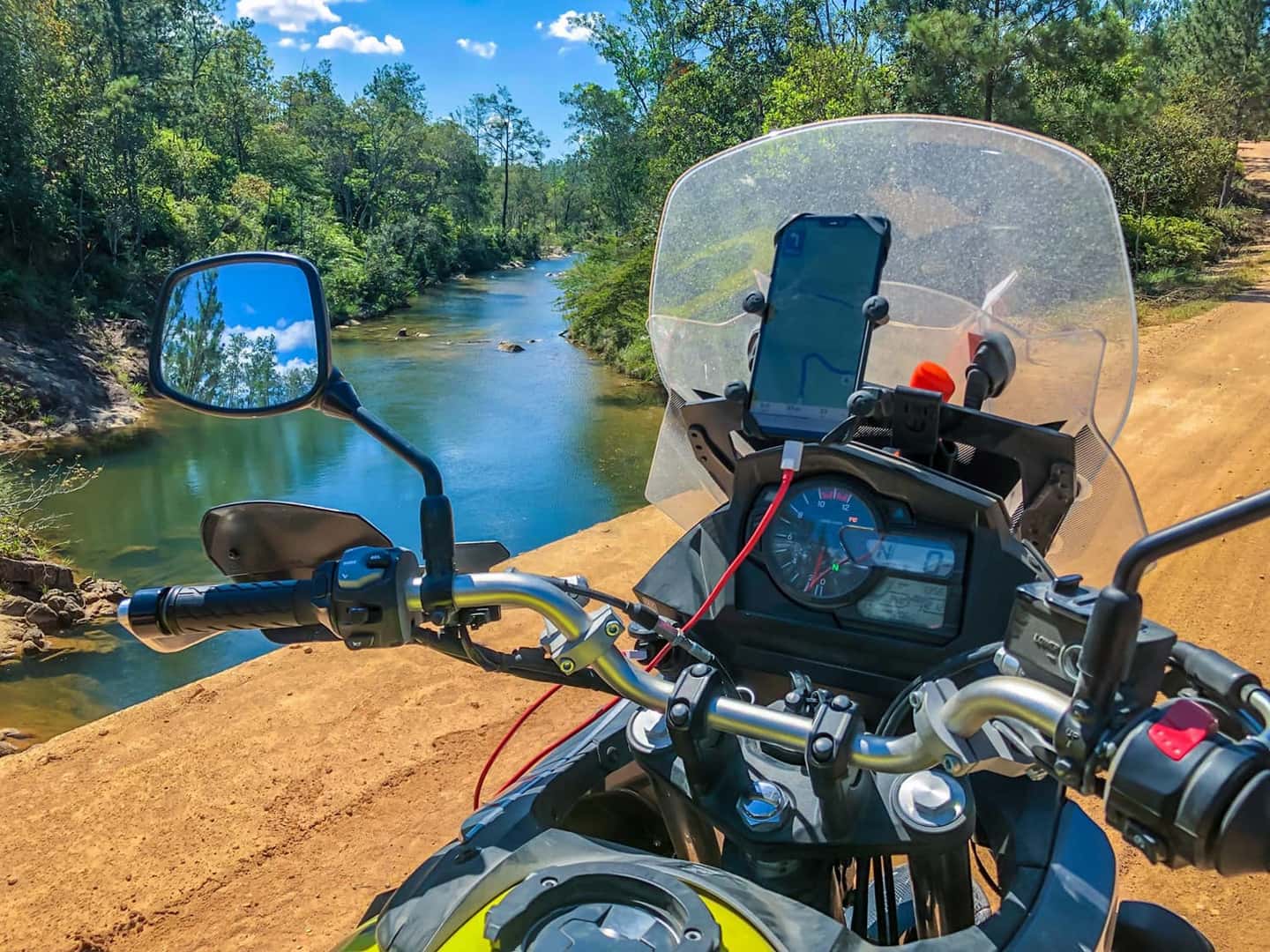 The pandemic has created a landslide on adventure that causes reroutes, airport delays/cancellations, and a new way to navigate. Planning to spend a few weeks in Costa Rica, the pandemic took a turn, and just as quickly was the calm spreading the situation deteriorated and outbound flights were canceled, and he was pushed out to the coast for exploration. His two weeks of Pura-Vida quickly became one week, beaches were closed, and plans were adjusted and separation from the bike to storage was necessary as he traveled out of Costa Rica for safety and newly imposed regulations.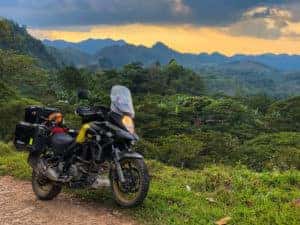 From riding through the Americas by V-Strom to exploring the Balkans in a Jeep, Gustaf has built a lifestyle filled with adventure and exploration. His videos and writings cover adventure biking, modifications, safety, insurance, and so much more. As the world has restricted more and more for the pandemic, in December he made the had decision to pause the southern route and fly the bike home to  Sweden…but the adventures will not stop. He plans to continue his travels through Sweden and Europe as the world opens again. He also dreams of traveling to central Asia and Iran, his website and YouTube will continue to follow these adventures.
Selecting your bike for a grand adventure is always a very personal one, one that changes for each rider. For Gustav it was the V-Strom 650XT, this was his bike for adventure and round the world motorcycle travel. Six key points stand out in his blog: reliable, sold everywhere, price, doesn't stand out, fuel economy and aftermarket support. He goes further into these reasons on his blog and you can watch his reasons for this bike being the best for ADV 2020 on his YouTube video – Why V-Strom 650 XT.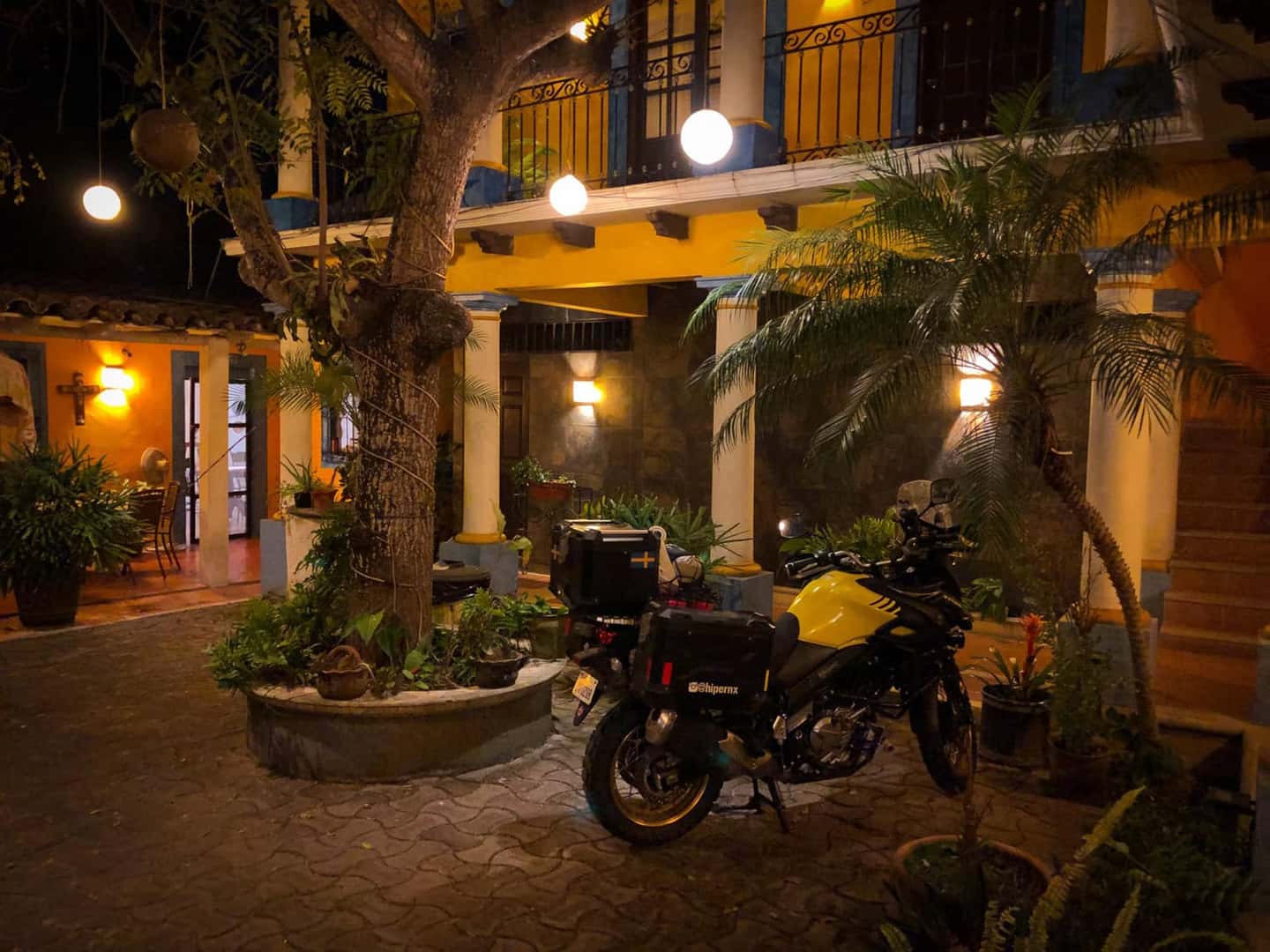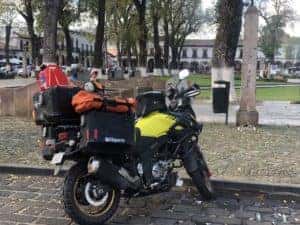 To learn more about Gustaf and his great adventures:  https://www.gustafn.com/
Written by Danell Lynn, Guinness World Record Rider – www.danelllynn.com, @danell_lynn
Photo copyrights Gustaf Nilstadius.