The New 2022 Kawasaki SXS Lineup
Recently Kawasaki has announced their new sport UTV lineup for 2022. Kawasaki is one of the most recognizable, dependable, and resilient UTV brands in the industry, so we expect nothing less from this new 2022 Teryx KRX 1000 lineup.
The Teryx KRX 1000 series is game-changing. In addition to the standard two-seater Teryx KRX 1000, Kawasaki has also announced a special edition and trail edition model. A SXS specifically made to push the limits, all three variations of the vehicle are packed with the capabilities and performance to instill confidence in any rider. 
2022 TERYX KRX 1000
The standard Teryx KRX 1000 is comparable to Can-Am's Maverick Sport X RC. It's a SxS built for those looking for adventures across all types of terrain. The 999cc parallel-twin engine and CVT transmission give the Teryx KRX the power to conquer and climb trails, rocks, and mountains. Equipped with 2.5 Podium LSC shocks and long-arm suspension, the Kawasaki makes for a smooth ride. The 31-inch tires make going over rough terrain and obstacles easy and the high-quality frame uses the Roll Over Protection Structure, which positions the wheels in a manner to provide a sure-footed stance and increased stability. Kawasaki kept safety as a top priority while designing this adventure-driven machine. MSRP is $20,499.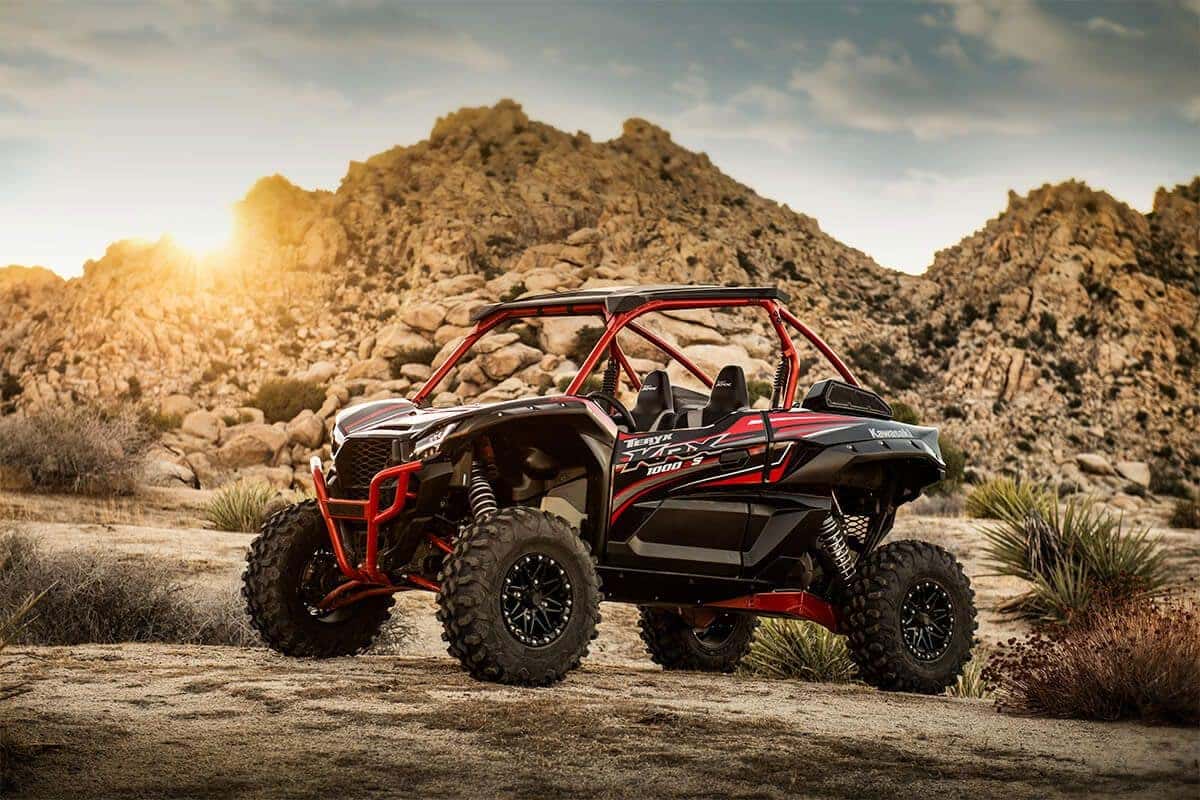 2022 TERYX KRX 1000 SPECIAL EDITION
The Special Edition model of the series is not only show-stopping mechanically, but also an attention grabber physically. The UTV includes an award-winning Bluetooth Hifonics audio system, along with 6.5-inch door speakers and a 12-inch subwoofer. You'll be able to not only hear your music with unmatched quality but feel it too. The built-in front console is used to control the stereo which gives the dash a very sleek and cohesive look. MSRP $22,999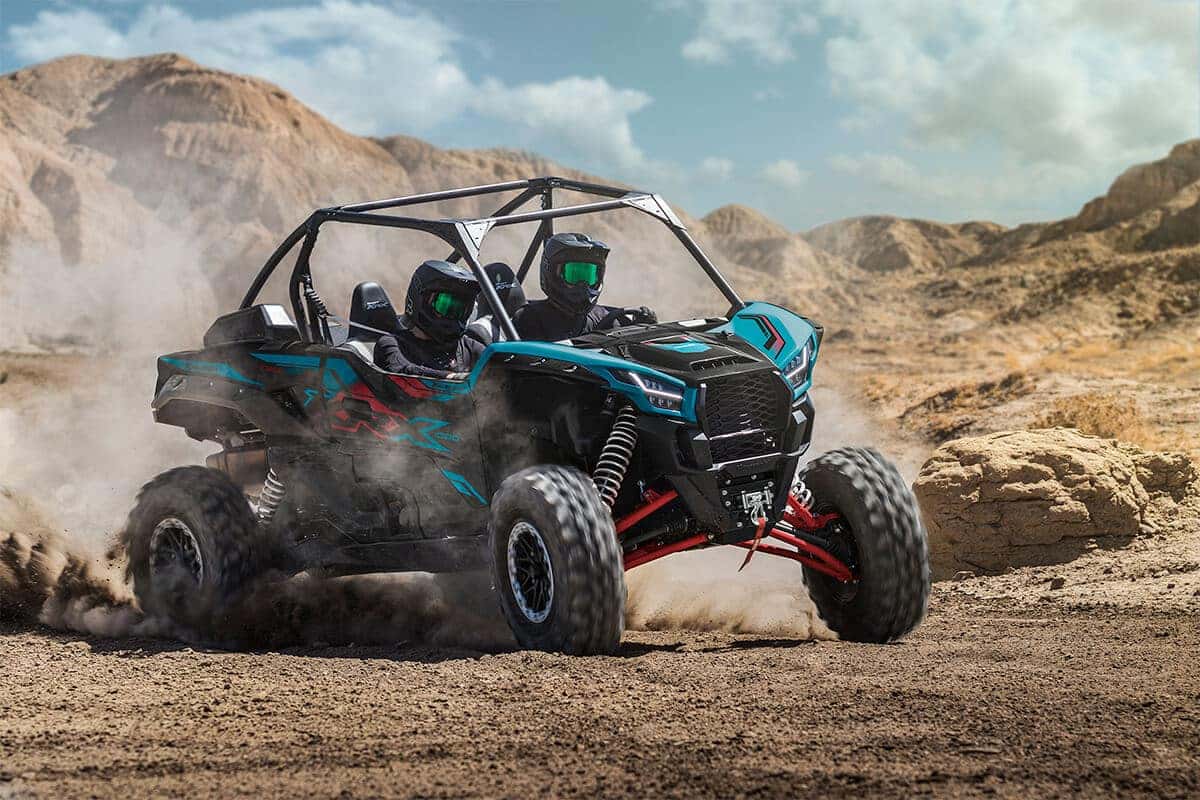 2022 TERYX KRX 1000 TRAIL EDITION
The Trail Edition is similar to the standard model, it comes equipped with all the same high-performance features. In contrast, the Teryx KRX 1000 Trail Edition sport UTV includes sport bumpers on both the front and rear of the vehicle, in addition to nerf bars on the sides. It comes equipped with a KQR Sport Roof which allows passengers to be protected from the sun and other harsh elements. The UTV also contains a pre-configured mount in which you can attach up to six accessories LED dome lights as well as a WARN VRX 45 Powersport Winch containing up to 4,500 lbs of capacity. MSRP $23,499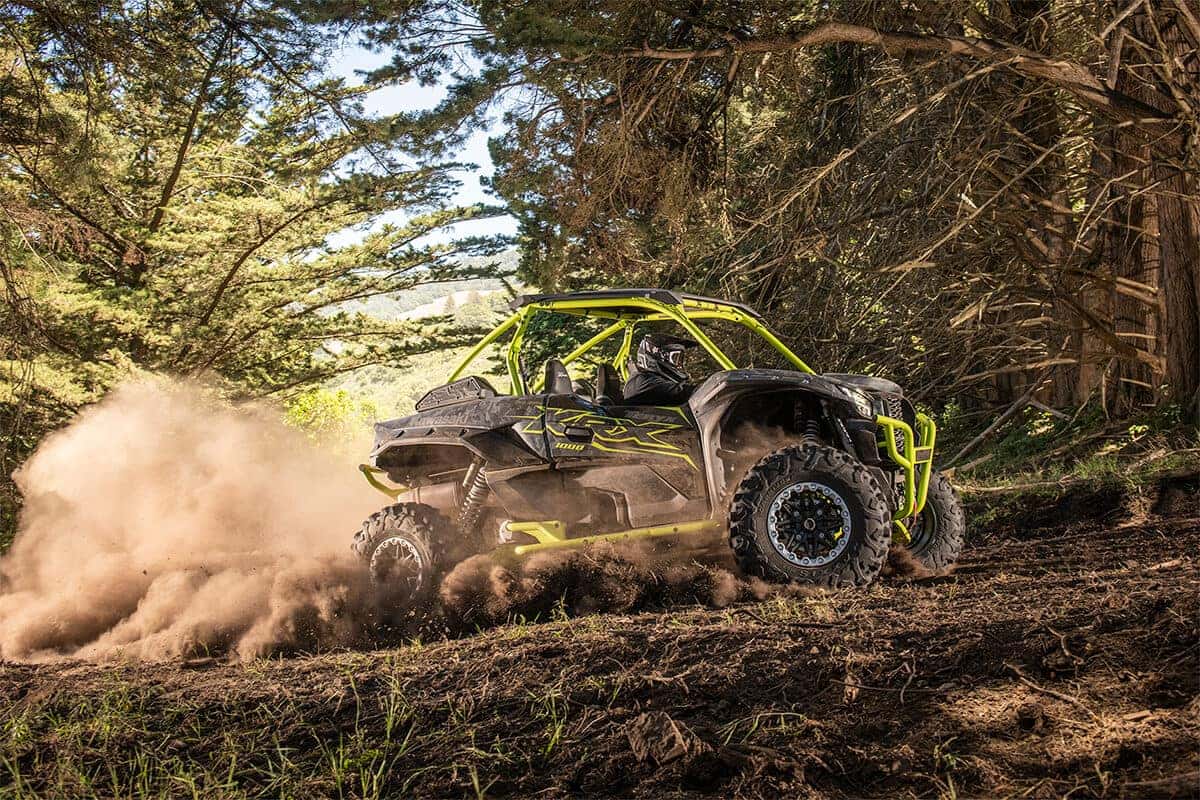 The new 2022 Kawasaki Teryx KRX 1000 series is pretty sweet, and there's an option for every sport UTV rider. Call or stop into your local RideNow Kawasaki dealer and see how you can get your hands on one of these awesome new rides.