Three Corners in Three September Days
Day 1 
It's 7:27 in the morning at the end of September 2019, and I see this: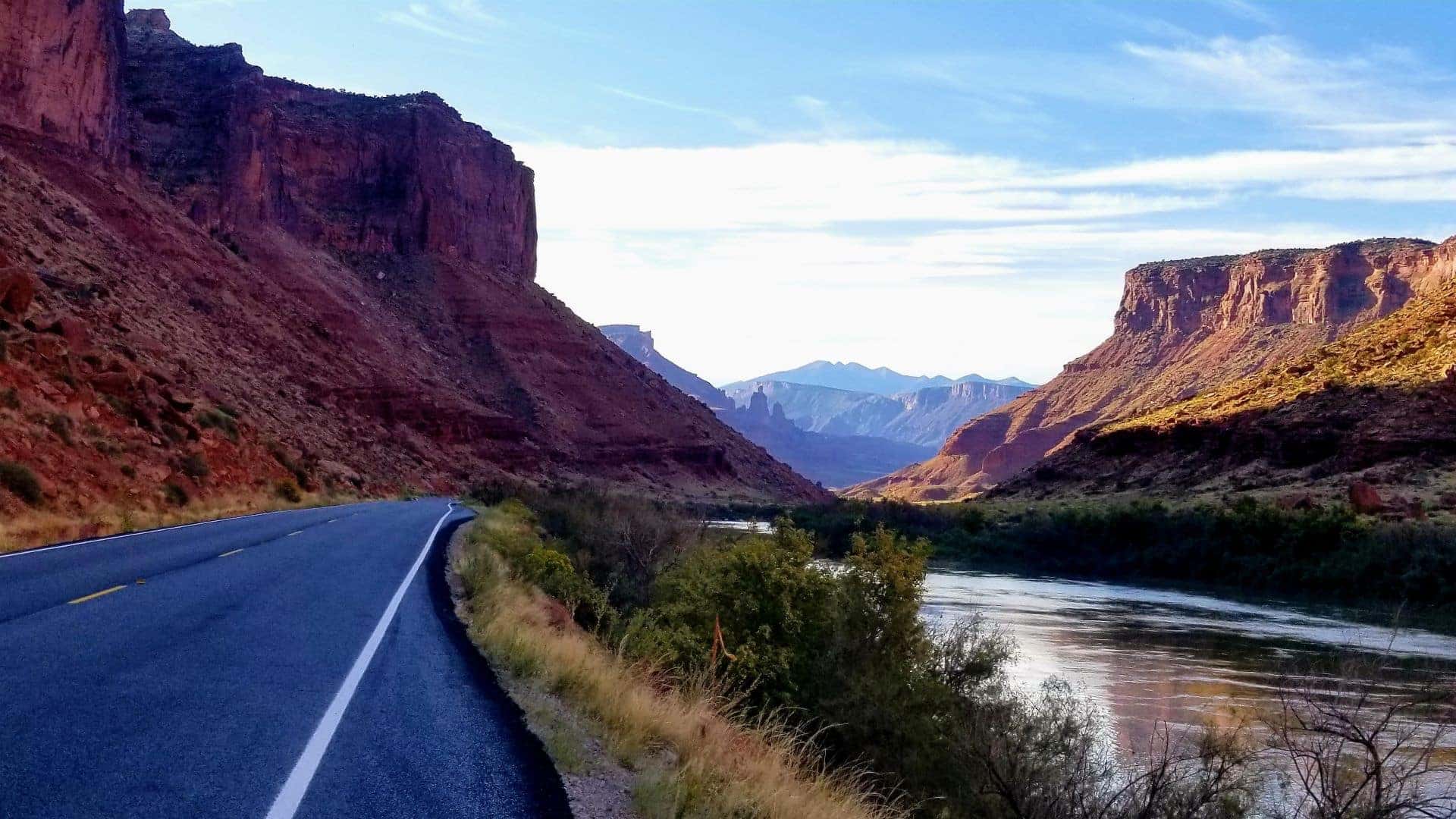 The wind was cool enough to see, coming off the river's surface that winds with the roads of Arches National Park. I'm on UT 128, on an Indian Chieftain. She's leaned over far enough for me to smell the grass when I see Poncho in my rearview mirror, 6'6″ on a Harley-Davidson Electra Glide, lookin' like he's tipping a cow back in Bel Air. 
I pulled over to the lookout, so Poncho and I could shoot the shot: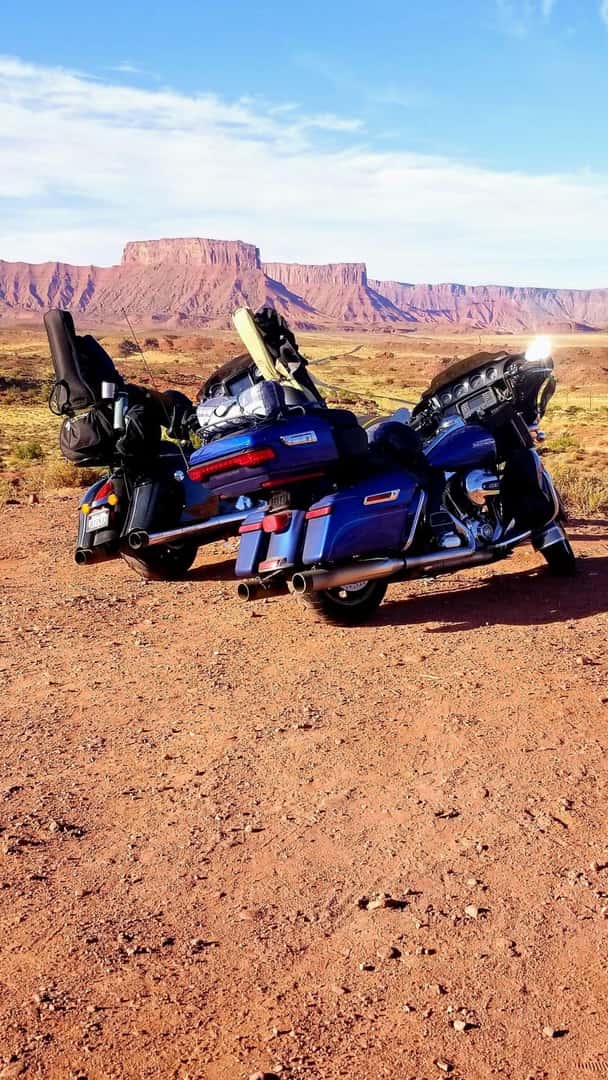 We'd left a KOA somewhere in Utah around 6 to make a detour through Arches. That's right–when Poncho and I ride together, it's sleep, ride, poop, ride, and eat. After Arches at 7 am, we're in Moab to do the latter. I'm leading to whatever diner my Chieftain's RideCommand Infotainment System finds for us on the fly. 
Our stomachs are growling, and so is Poncho's glare as I pull over to snap this pic, years before I knew I'd be writing Gonzo Adventure Blogs for RideNow. 
That's right. It was Moto-Manifest-Destiny before breakfast.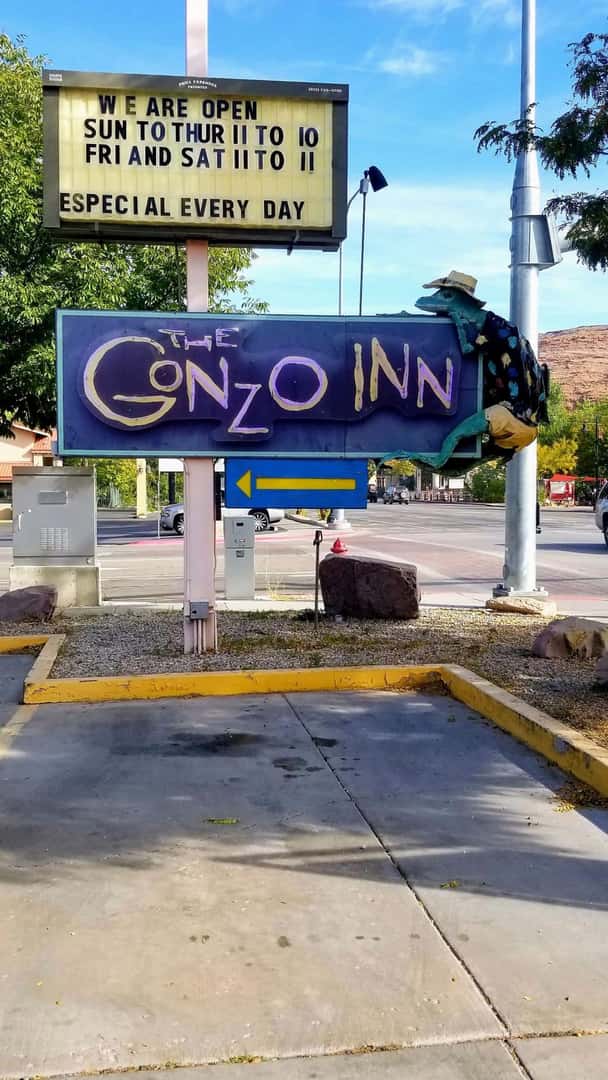 We grub out, or as Poncho likes to say, we hammered down. Then we throttled up and headed southwest until we saw this: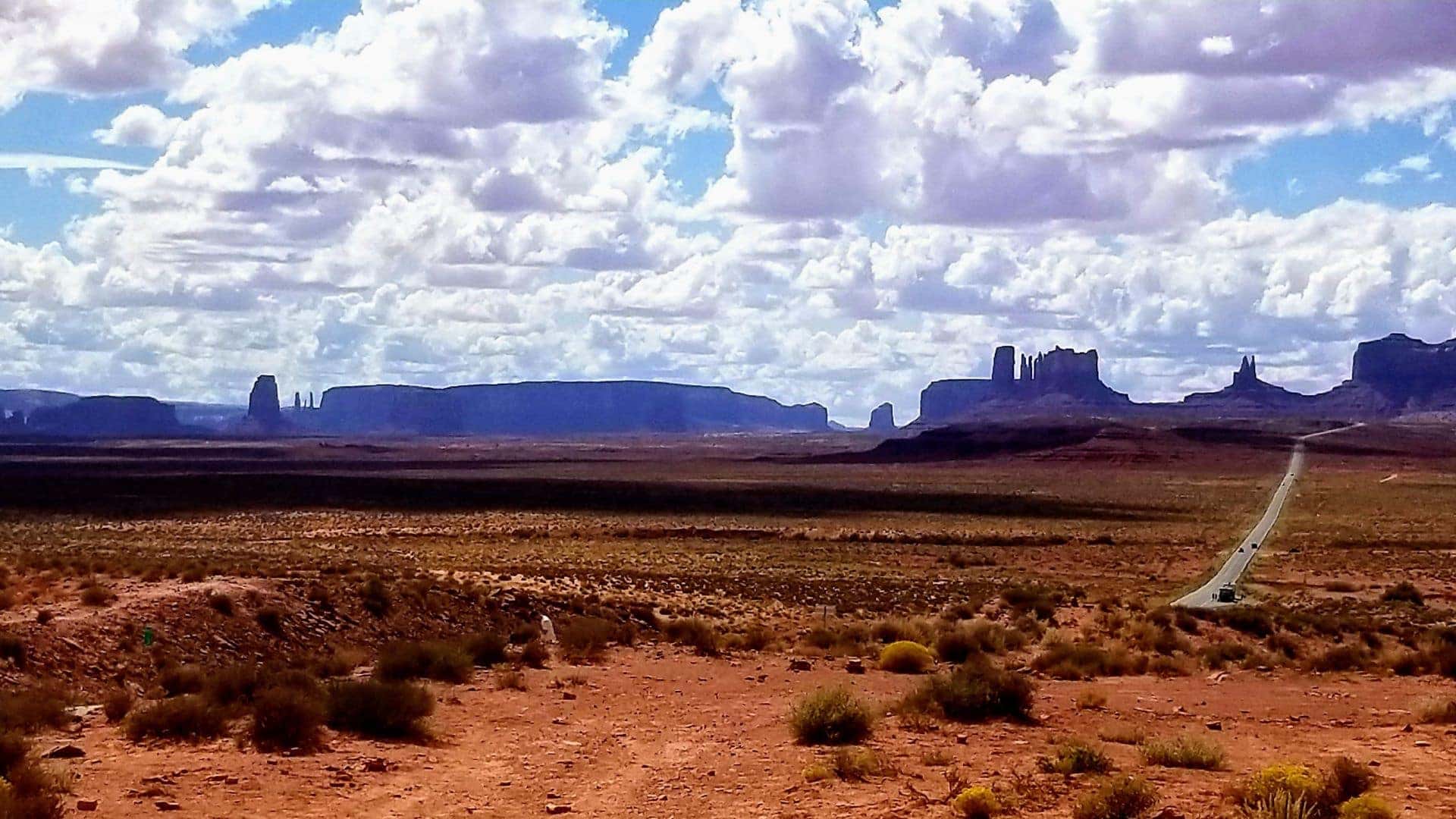 From Arches in Utah to Monument Valley in Arizona, all in a day's riding for us. We camp somewhere in Arizona. 
Day 2. 
We wake up even earlier to head East, to the cutty hills around the Heifer Basin right when you cross into New Mexico.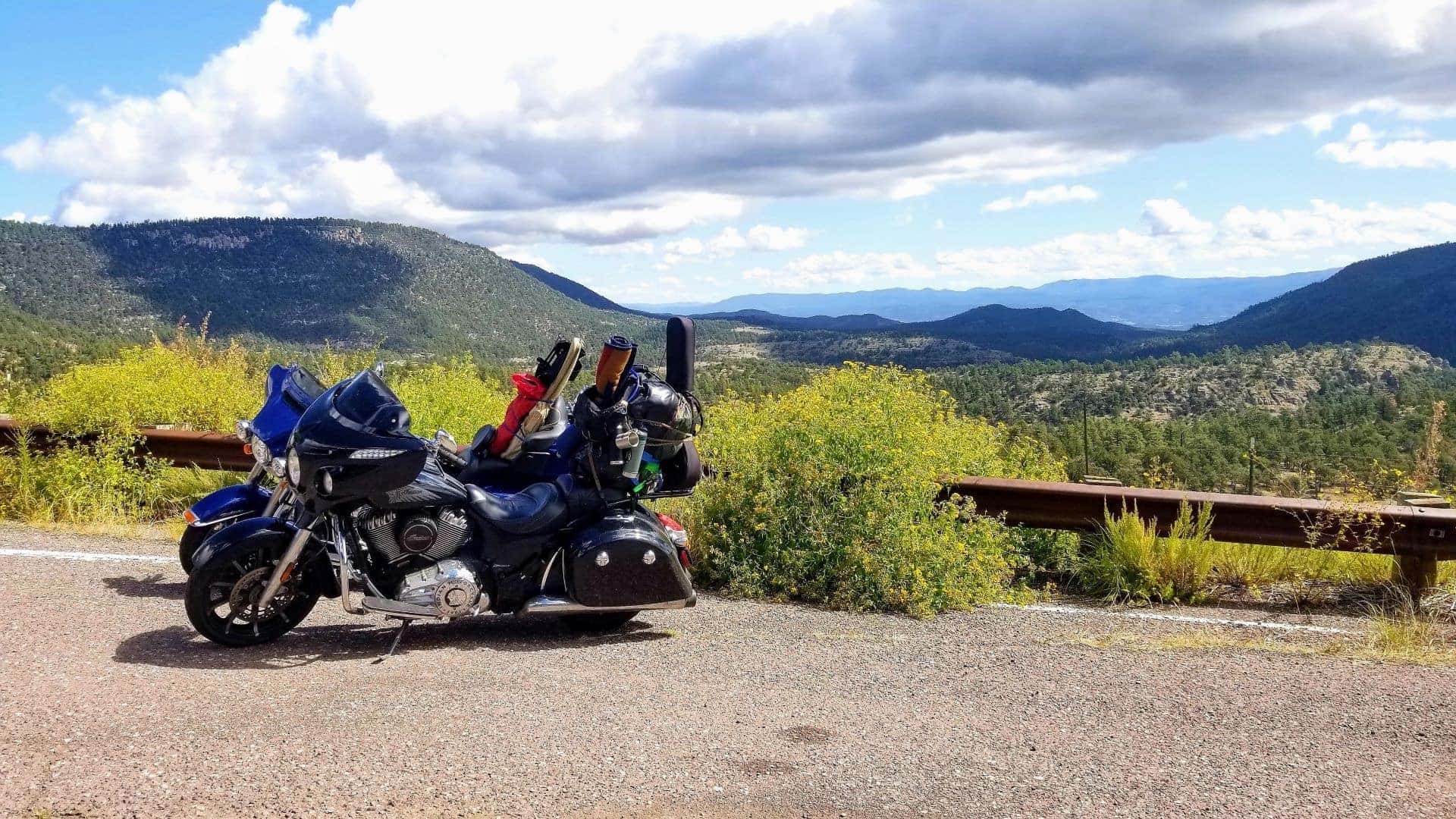 It's "hills come alive" weather as we rip and roar down the NM 180, floating with the clouds on Zanthia's pumped-up, Fox-Racing Mononshock suspension. We pull over for some tree-gazing so we can hammer down on beef jerky.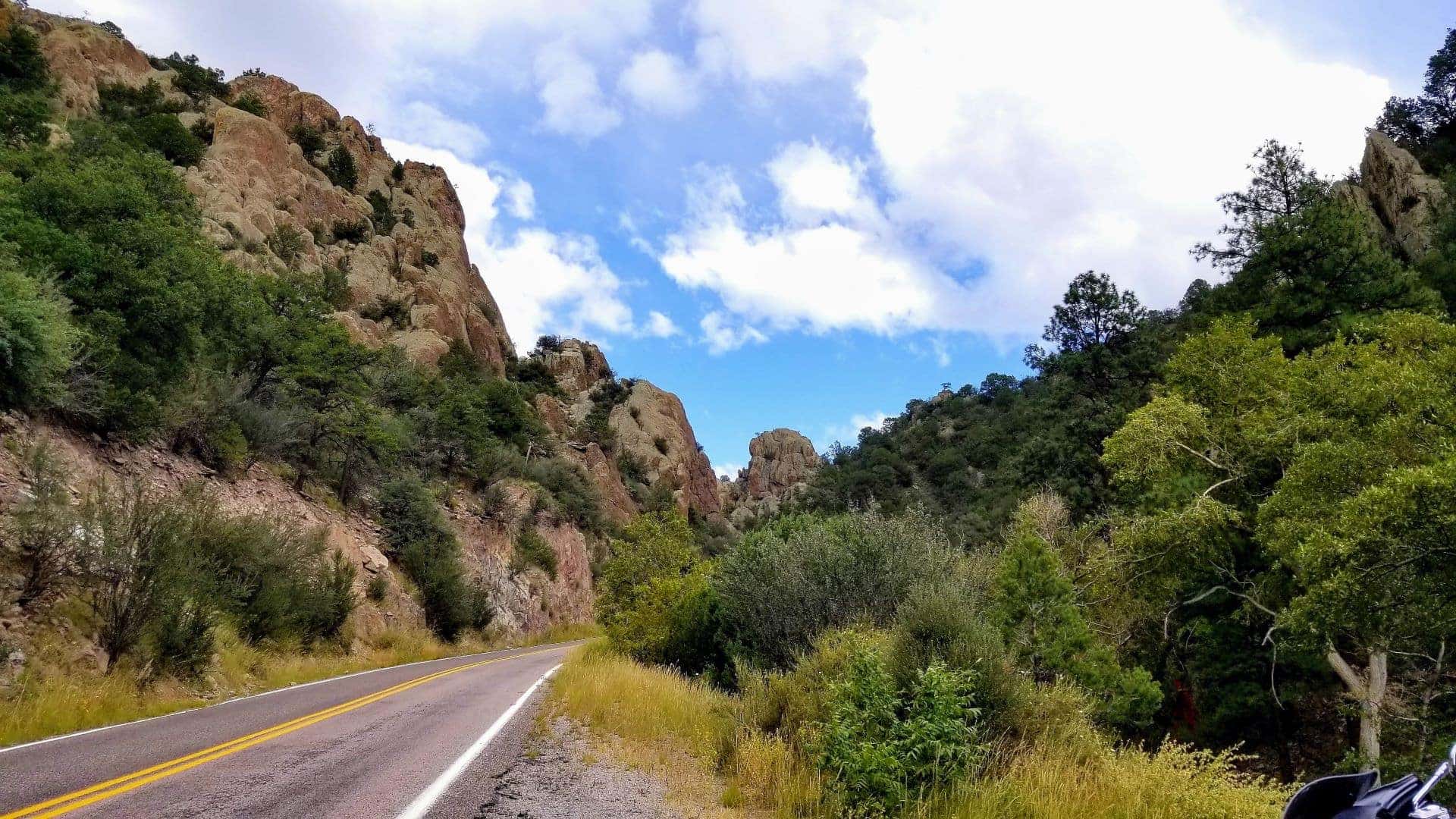 The roads snake beneath the New Mexican in ways that make us dizzy, though both bikes are knocking 'em down, swerve for swerving, the engine's running like the bikes were still on the lot. The breeze is thick with my half-digested beef jerky–Poncho's right behind me, soaking it up with the sun. There's no time to wave I'm-sorries as another curve rolls me from left to right. 
Night 2 I drink brandy on the shores of Caballo Lake State Park. The sky is variegated tulips, sweeter than the gas station candy-booze in my cup as I cheer the cooling air and head to my tent, blessing the sunset with the last of the beef jerky's essence.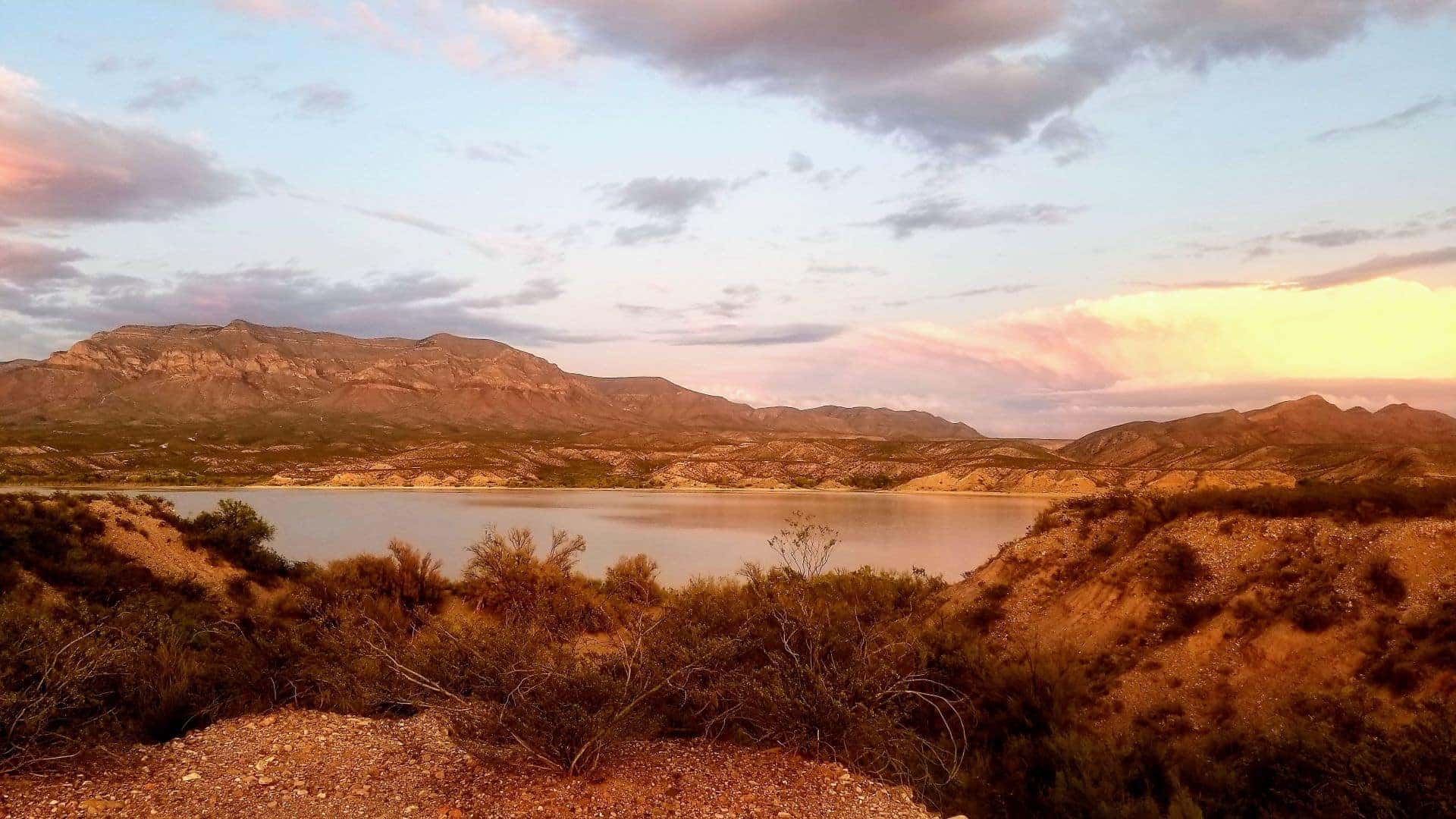 Day 3. 
We rise and shine on the third day with a mission: to find out once and for all where White Sands got its name and siblings, let me tell you, we done got learned.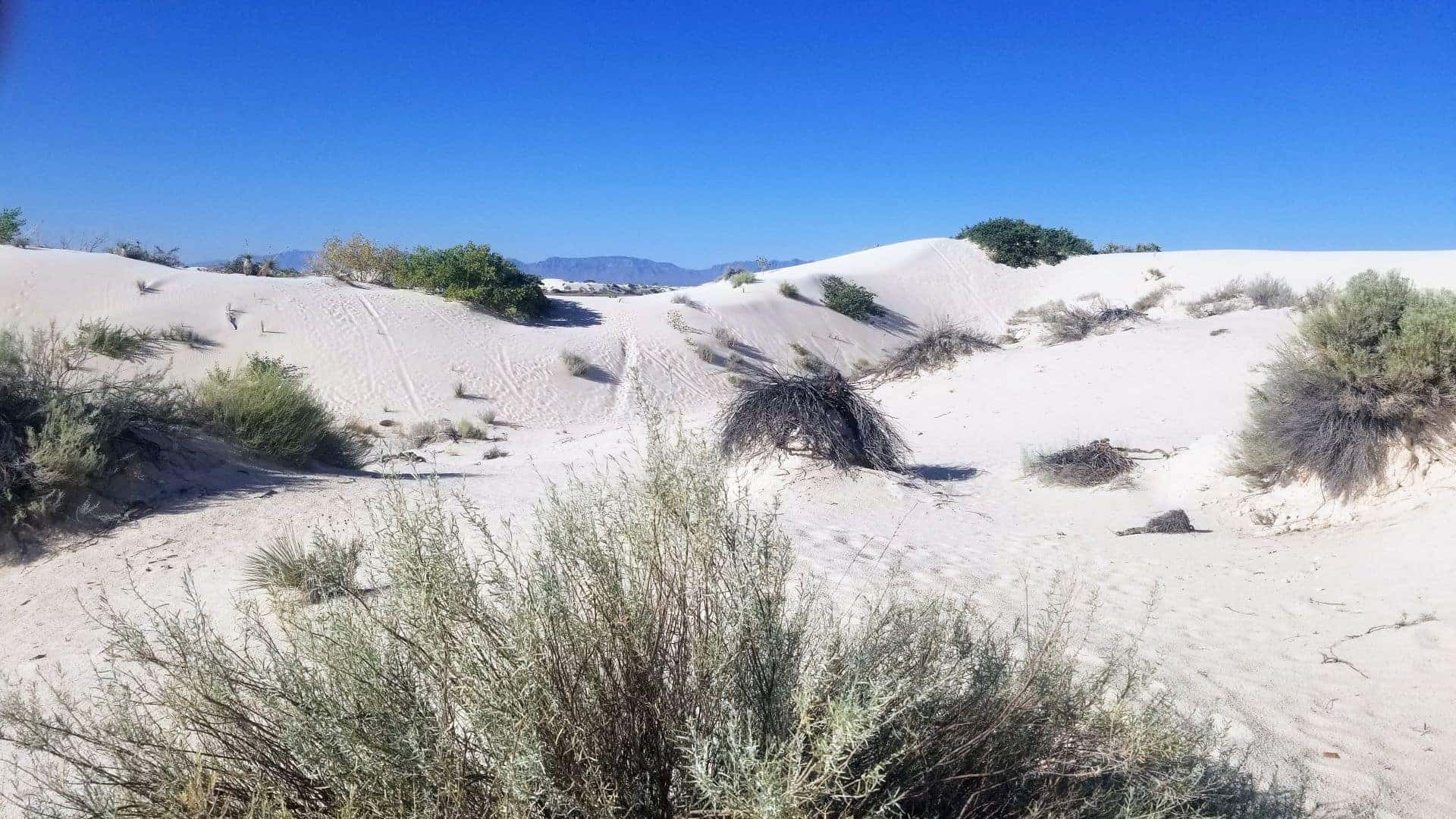 We spend the last night on the road in the cheapest, darkest motel the panhandle has to offer–shaking off any extra splendor helps smooth the transition off the road and back into daily life.