Tips to Help with Your Motorcycle Traveling Budget
Motorcycle travel offers rewards of excitement and adventure, outdoor life and natural beauty, as well as the gratification of the need for speed. The host of road patterns and obstacles, both native and traffic-related, engage the brain in a way that few other sports do. Yet, like many other forms of recreation, motorcycling can add up in terms of financial sacrifice. Access to trails and tracks, vehicles, large and small, and all the accessories that serve both safety and enjoyment cost money. Still, this stimulating activity need not be cost-prohibitive. There are measures you can take to offset the expenses and optimize the investments.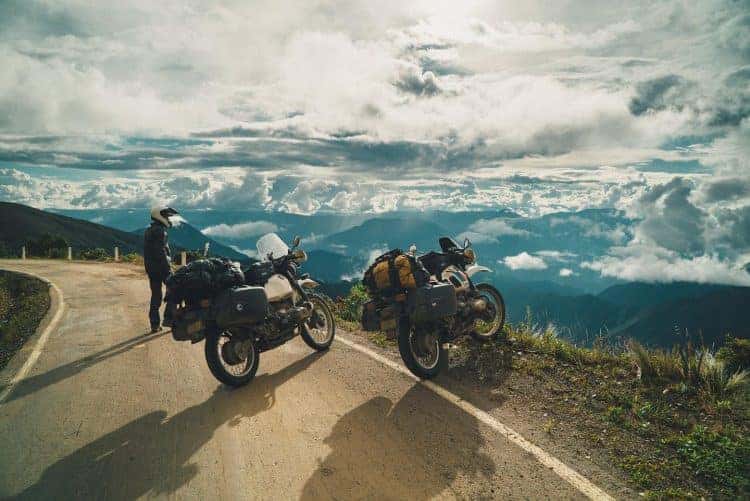 Saving Money with Time and Locations
When budgeting for a motorcycle trip, it is wise to look at the elements, IE. the things that cost money. Where you go has as much to do with the bottom line as how long you are away. Things usually cost more in metro New York City than in the Bozeman, Montana vicinity. At the latter locale, food is cheaper, as are motels/B&Bs, fuel, and even medical care. Yet time on the road is also a significant factor. Three nights at a Ramada are cheaper than a week. For avid bikers, downscaling a trip to a more modest duration and to a region with less overhead is one way to enjoy the activity without breaking the bank.
Keeping Vehicle Costs Low
Maybe you found the financially perfect area in which to travel, but it is quite a distance from home. Perhaps it is overseas. Decisions about the vehicle are then in order. If, say, you want to ride from the foot of the Alps to the heel of Italy, you must decide whether to ship your own motorcycle over the ocean, rent a bike when you get there, or, not unheard of, purchase one upon arrival. The third option sounds extreme but if re-sale is part of the equation, doing so can be competitive with renting or shipping. Thorough research is necessary because you can save substantial dollars in many cases.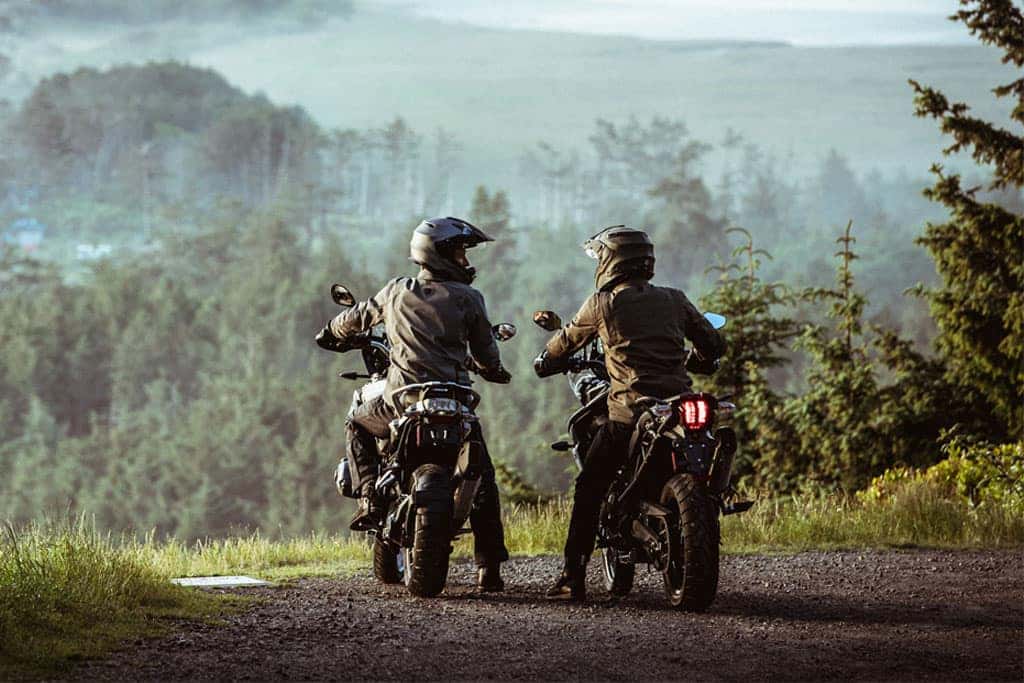 Choosing to Rough It
After a long day traversing the hills, valleys and plains, the natural desire is to seek comfort, even a little pampering in a nice hotel. Yet if biking is the point of the trip, are top-flight accommodations worth the price? Campgrounds and lodges that welcome motorcycle enthusiasts are many and everywhere (almost). Shaded camping areas and common grounds that feature laundry facilities, WI-FI, concession venues, rooms and shower/rest room units are ordinarily cheaper than hotels, as a rule, and located near restaurants and entertainment establishments.
Traveling Light
If the trip is long, the terrain varied and the itinerary full, you may want to invest in the best tent, the most durable garments and the latest in technology. Otherwise, consider going lean. Ask yourself how each item will actually enhance the trip. A couple that sleeps 6.5 hours and hits the road early does not really need a $2,500 tent. Central to saving money is to target splurges where most desirable.