Top 10 Harley-Davidson Motorcycles of 2020

Its been a wild year for Harley-Davidson, arguably one of the most popular motorcycle manufacturers in the WORLD! Record sales, new technology upgrades, platform changes and they have such a wide range of motorcycles, it can be overwhelming trying to find that perfect fit. Here is our list of the Top 10 most popular Harley-Davidson Motorcycles sold in 2020!
Moving up to the number 1 spot this year, Harley-Davidson's Street Glide Special is a pedigree heavyweight V-twin cruiser from America's iconic motorcycle brand. Its all-black finish and Prodigy rims, along with the sleek hard cases, help create a standout look. The 114ci air/oil-cooled engine churns out almost 111 lb-ft. of torque. Harley-Davidson's new RDRS is optional, and comes with vehicle hold, cornering ABS, wheelspin, and drag-torque slip control.
Very firm in the number 2 spot (was number 1 in 2019), The 114 cubic inch Milwaukee Eight motor producing 163Nm of torque is the thumping heart of the Harley-Davidson Road Glide Special. The lean angles, at 32 degrees, allow the rider to push through easily and confidently on the corners. Harley-Davidson's Reflex Defensive Rider System adds more safety with a power train, electronic brake control, and advanced chassis control. Bluetooth connectivity, navigation, tire pressure readings, a 4-speaker stereo, and an easy-to-use touchscreen, are integrated into the infotainment system that supports faster loading times.
Sitting at number 3, this favorite of new and old riders alike, Harley-Davidson's Iron 883 & 1200 with its black powder-coated engine, black rocker covers, and a black fork with gaiter, is a stripped-down, rudimental machine. Low bars, low seat, and a battered suspension add to the primordial charms of the motorcycle, often called the starter Harley-Davidson. The style and accessibility help it make the top ten lists consistently. Overall, a highly charming ride around town and up in the twisties, if you do not mind a few bumpy moments along the way. If a bump in power is what you crave, check out the Iron 1200.
The Number 4 spot goes to this big boy on 3-wheels! Harley-Davidson Tri Glide Ultra, with ample storage space, allows you to carry loads of stuff while on the road. The classic Harley-Davidson batwing-faired elan upfront along with a comfortable stop at the lights comes with the stability of three wheels. The 2020 Tri Glide Ultra comes with the Boom! Box GTS infotainment system and traction control. The Tri Glide Ultra is available in Midnight Blue/Barracuda Silver, Vivid Black, River Rock Gray/Vivid Black, Spruce, and Tahitian Teal.
Very comfortable at #5, Harley-Davidson has had the chopper-style low rider models in their selection for almost 50 years now. The Low Rider S, a somber, bestial variation that barged onto the scene in 2016, is at it again in 2020, ready to pummel the tarmac with a Milwaukee-Eight 114 V-twin churning 119 lb-ft of torque at 3,000 rpm. The 2-into-2 offset shotgun mufflers generate a velvety sound even though they look ominous in black. 19-inch front and a 16-inch rear cast wheels pack triple-disc brakes with standard ABS.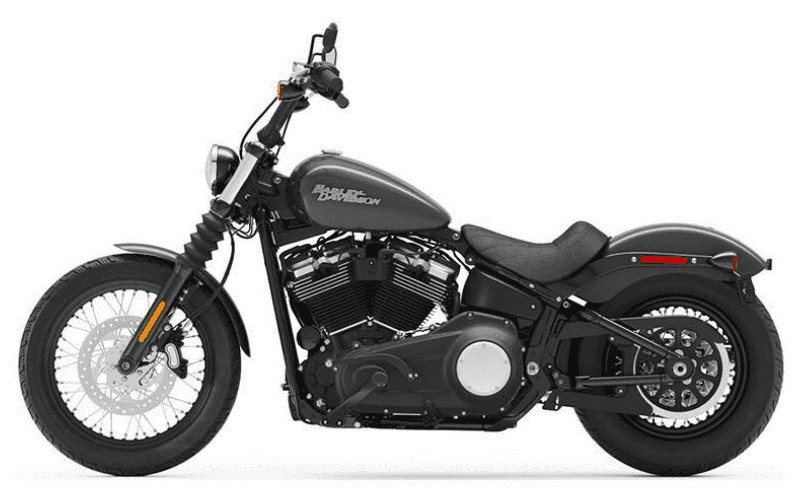 As the 6th most sold H-D of 2020, The Street Bob is a contemporary take on the stripped-back bobbers of yesterday. On paper, the Milwaukee-Eight engine might seem a little middling at under 85bhp, but as any Harley-Davidson rider will tell you, it is all about the torque.
Pumping 107 lb-ft at just 3,000rpm, the Street Bob feels lively and keen to accelerate with a silky smooth six-speed box allows the rider to fully use that wave of torque. The gearing is long, very long. To the point that you rarely feel the need to dip into the top gears. And the stock exhausts stay civilized and genteel, no matter what the gear.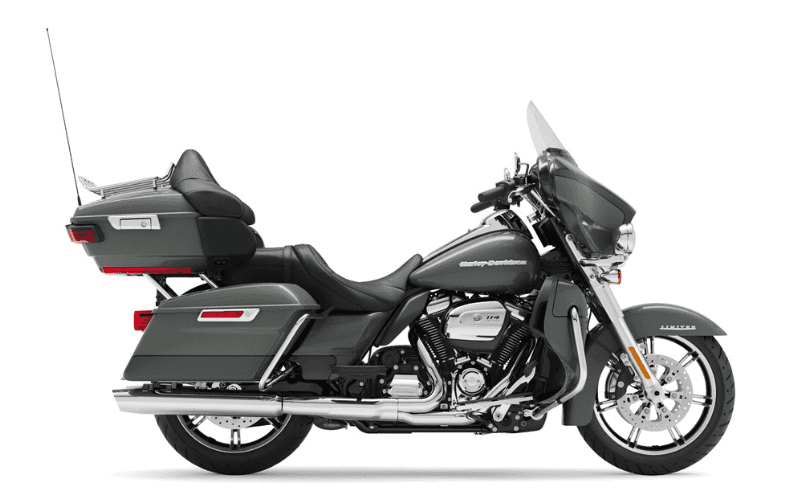 The original bagger of the brand, this number 7 spot goes to the Electra Glide Ultra Limited. A flagship Harley-Davidson touring model. Enhances to the comforts with electronic cruise control, one-touch saddlebags, heated hand grips, and a Tour-Pak luggage carrier with a capacity to hold two full-face helmets. The batwing fairing and the split stream air vent reduces head buffeting when you are on full throttle with the Milwaukee-Eight 114 V-twin engine.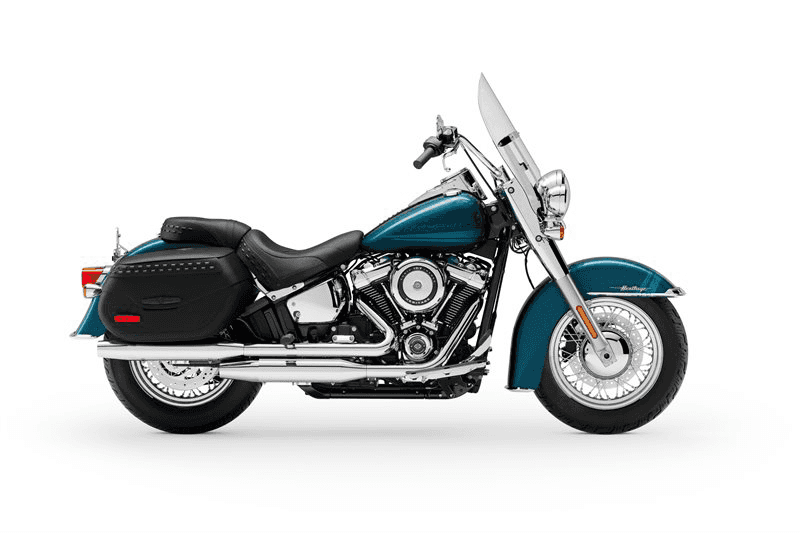 At our number 8 spot, this long-time-favorite is the quintessential American cruiser. Showstopping vintage details and pure rock and roll style. The Heritage Classic comes in two finishes from the factory. Make noise with the Milwaukee-Eight 107 with classic chrome style from the engine to the steel laced wheels or the 114 that comes with blacked-out finishes.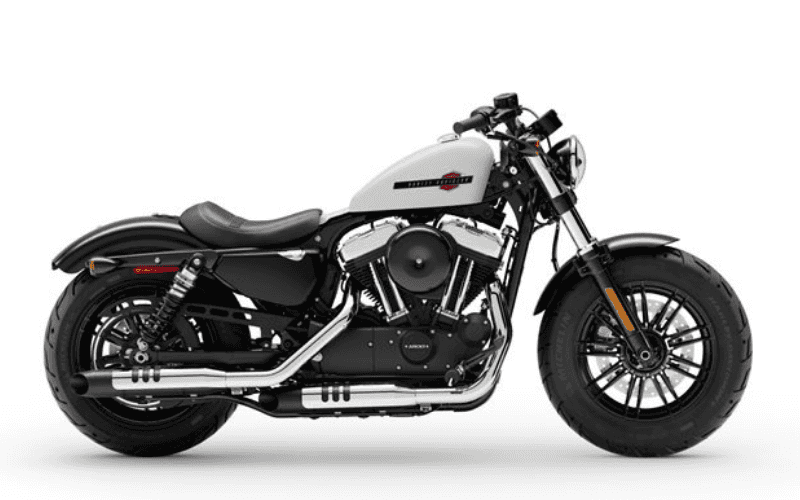 At #9 this heavy-hitting fat tire style with an iconic peanut tank and bulldog stance is what the Forty-Eight is all about. The 1200 CC air-cooled Evolution engine is an iconic V-Twin engine that is renowned for its massive low-end torque and soul-satisfying sound. Lightweight aluminum heads and cylinders improve air-cooling efficiency.
Round the list a #10, it is Raw, stripped-down bobber style. A blank canvas for customization. The frame retains the classic Softail lines, but its lightweight design and stiffness translate to a responsive ride, unlike anything you've felt before. The classic look of spoked wheels, chopped fenders, and Mini-Ape handlebars, with polished finishes for a stunning contrast against the Vivid Black paint.