Top 10 Standard Motorcycles of 2020

2020 was a huge year for the motorcycle community. With an steady 5-8% increase, year over year, of licenced riders, buying on-road motorcycles, we witnessed first hand the popularity in the 2-wheeled mania. It seemed like everyone last year was looking for any and all recreation. A popular choice were these "Standard" motorcycles. Sometimes called roadsters or naked bikes, these are some of the most versatile, general purposed asphalt motorcycles. They are easy to spot with their more-upright-riding style and stripped down fairings. Check out our list of the top 10 sold from our most popular brands Kawasaki, Yamaha, Honda, KTM,& Suzuki. We can only fit 10 on this list, honorable mentions to BMW, Ducati, Triumph and others… possibly because of price, style or preference? You be the judge.
The most sold Standard motorcycle goes to this small-in-size but big-on-fun, Kawasaki Z125 PRO. A motorcycle is a nimble streetfighter that turns heads wherever it goes. A low seat height, upright riding position, and responsive street tires make every ride as fun as the first. The inspiring fuel-injected 125cc engine delivers fun power. The four-speed manual transmission offers enhanced sport riding performance combined with smooth power delivery and quick acceleration.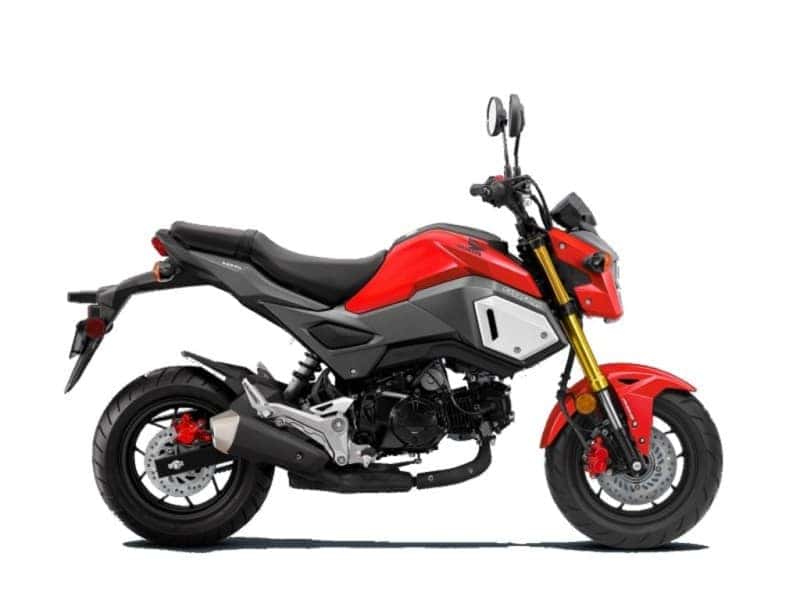 Similar to the Z125 and coming in at number 2, the Honda Grom is a peppy little bike with incredible fuel economy and sportbike styling. Sold under different model numbers like the MSX125, the Skyteam M3, or the Motrac M3 in other countries, the Grom is perfect for those looking for a fun ride or new to two wheels. It may not be safe on a busy highway, but that is not what it is meant for. It is more like a cross between a scooter and a motorcycle, a spunky small bike on steroids, and offers amazing mileage.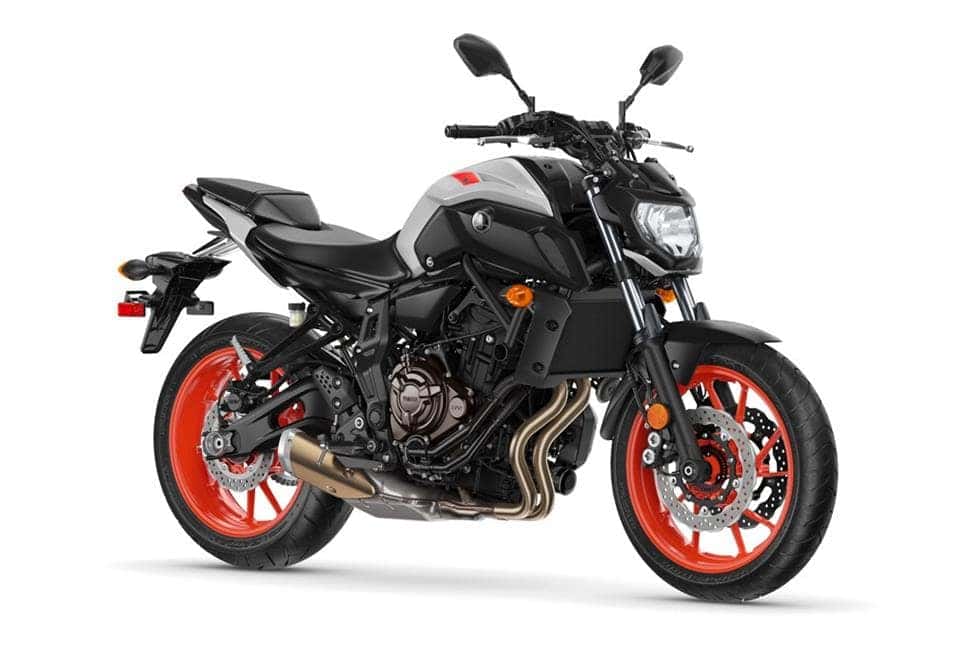 Our 3rd most selling is arguably one of the best standard bikes around, the Yamaha MT-07 is a motorcycle that consistently punches above its weight. Whether used as a daily ride, a project bike, or a first bike, the MT-07 can easily slide into any role and defies any categorization. It also defies the numbers and feels powerful, with a strong midrange. Plus, it is a real bargain at the price it is being offered at.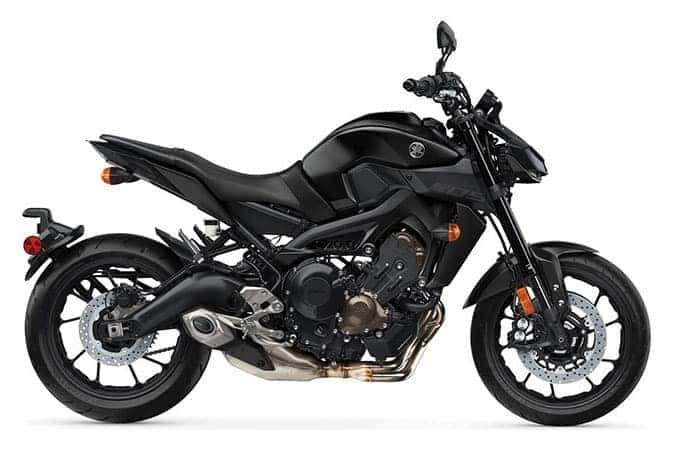 Another Yamaha MT takes this spot at #4 on our list. The brazen approach and the vivid lines make the Yamaha MT 09 look like it is designed for a futuristic sci-fi epic. The MT-09 is a super naked machine with far-out looks, classy bodywork, and superior specs. The 847cc, 3-cylinder crossplane cranks up a supply of linear and raw torque and switchable traction control, while the assist and slipper clutch gives you the ability to run it fast and hard.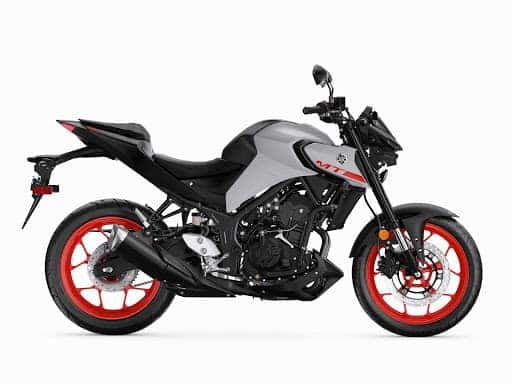 In at number 5, the Yamaha MT-03  takes its place and is a living testimony to the old cliché of less is more. The newest and smallest addition to the MT line is powered by the same fuel-injected, 321cc parallel-twin as in the R3. The four valves per cylinder with dual overhead cams and a 180-degree crankshaft make it easy for the beginners while keeping it entertaining for the experienced riders. The MT-03 has KYB inverted fork in the front with soft springs, while a monocross rear shock takes care of the rear suspension duties with an R3-like seven-step preload adjustment.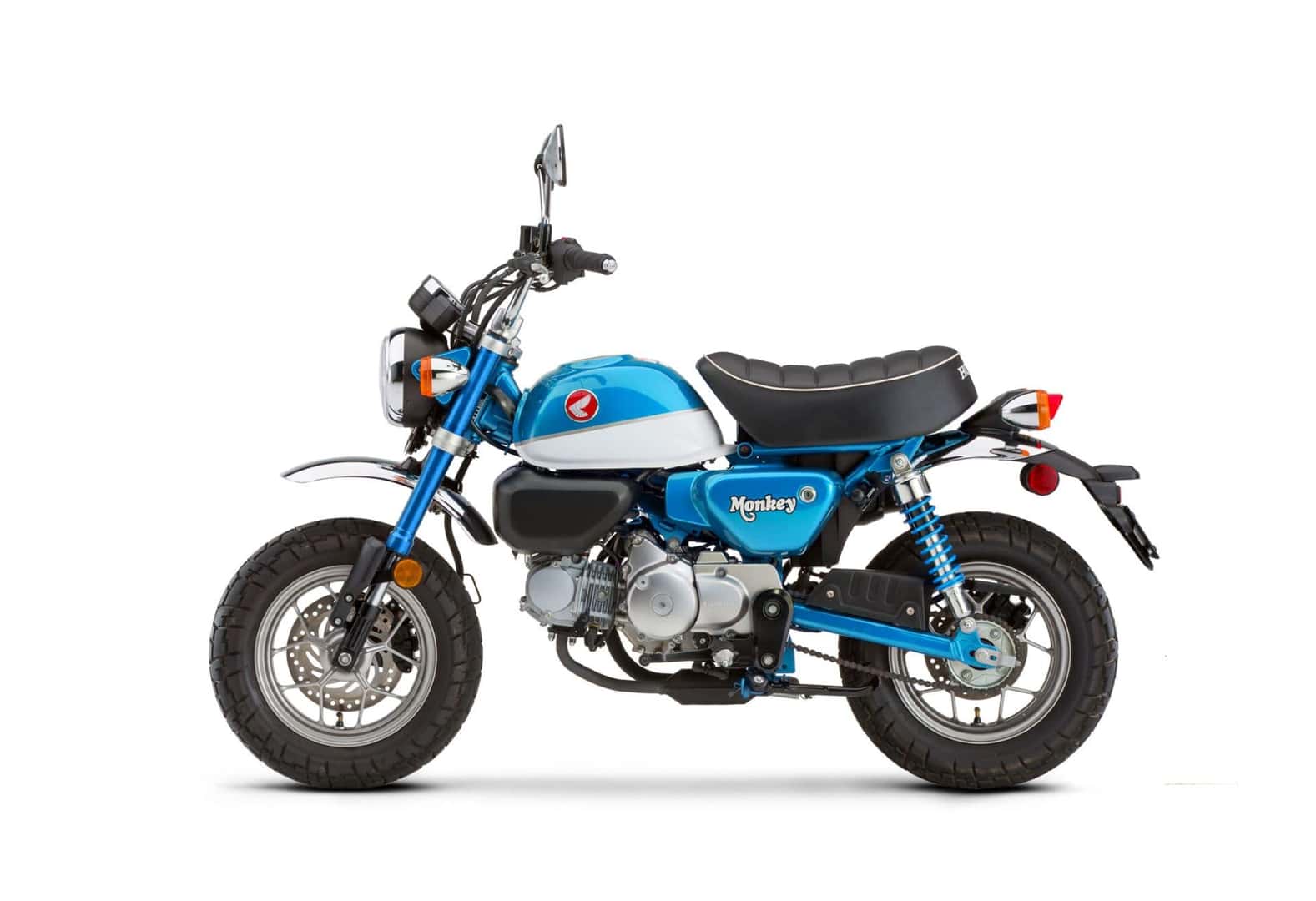 Our 6th most popular selling motorcycle, the nostalgic Monkey 125 is a naked minibike that sports the same compact 125cc single-cylinder engine as seen on the Grom. The small engine displacement, short wheelbase, and low seat height appeals as much to the new riders as those filled with nostalgia of the good old days. Even with the competition like the Honda Grom, Kawasaki Z125, and Honda Super Cub, the Monkey packs a punch like nothing else.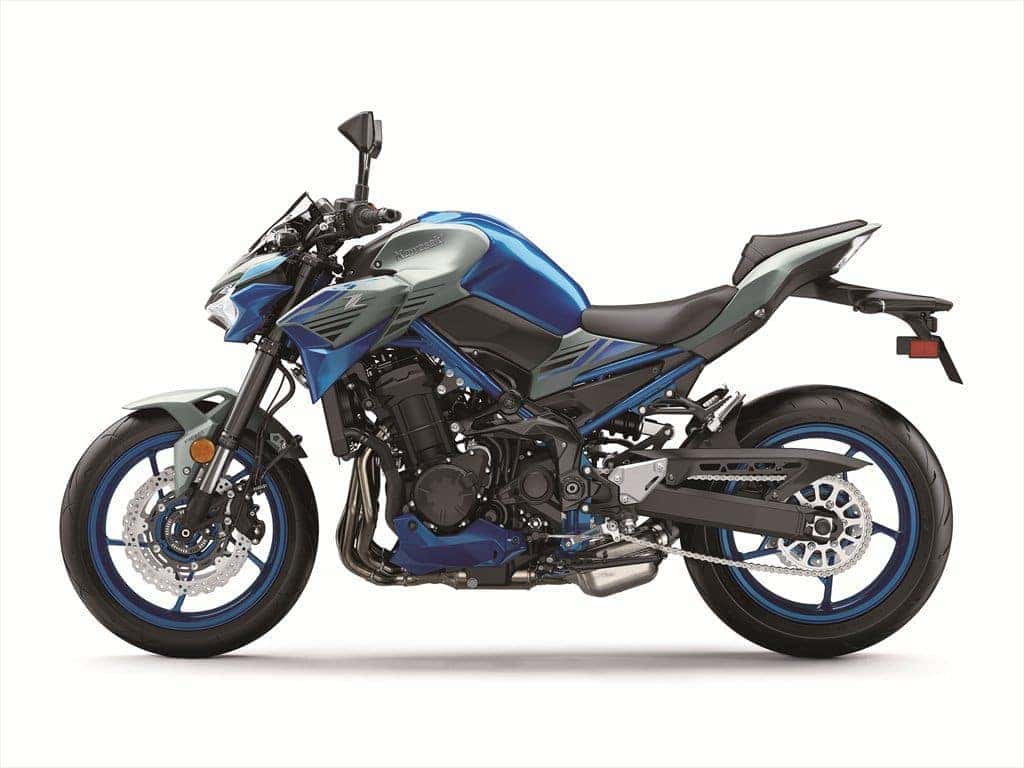 In at #7 on our top 10 list, the wonderfully balanced Kawasaki Z900 has three riding modes, adjustable suspension, traction control, LED headlight, and a color TFT instrument panel. The remarkable 73 lb-ft of torque is useful coming out of slow corners. The absence of any low-rev rumble, and minuscule high-frequency vibrations, cut out the fatigue on high-mileage, high-speed rides. The DOHC 948cc revs up promptly and effortlessly, making the 2020 Z900 quick and responsive. Add to it the comfort, good looks, and a great price; and you have an unbeatable combination on hand.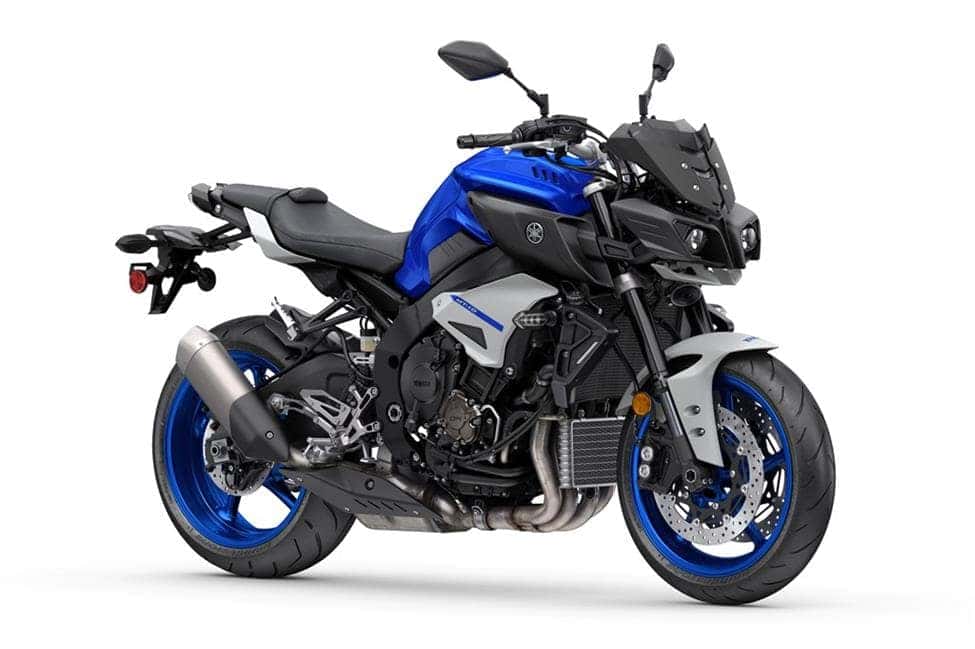 Comfortably speeding in at number 8 and the largest bike on this list is the MT-10. Yamaha's leading naked bike, tunes the raw power from the legendary YZF-R1 crossplane crankshaft, to make it more palatable for everyday use. Apart from the three power modes for low rpm and midrange power, the MT-10's features include traction control, ride-by-wire throttle system, ABS, fully adjustable front-and-back KYB suspension, and a lightweight chassis that is responsive.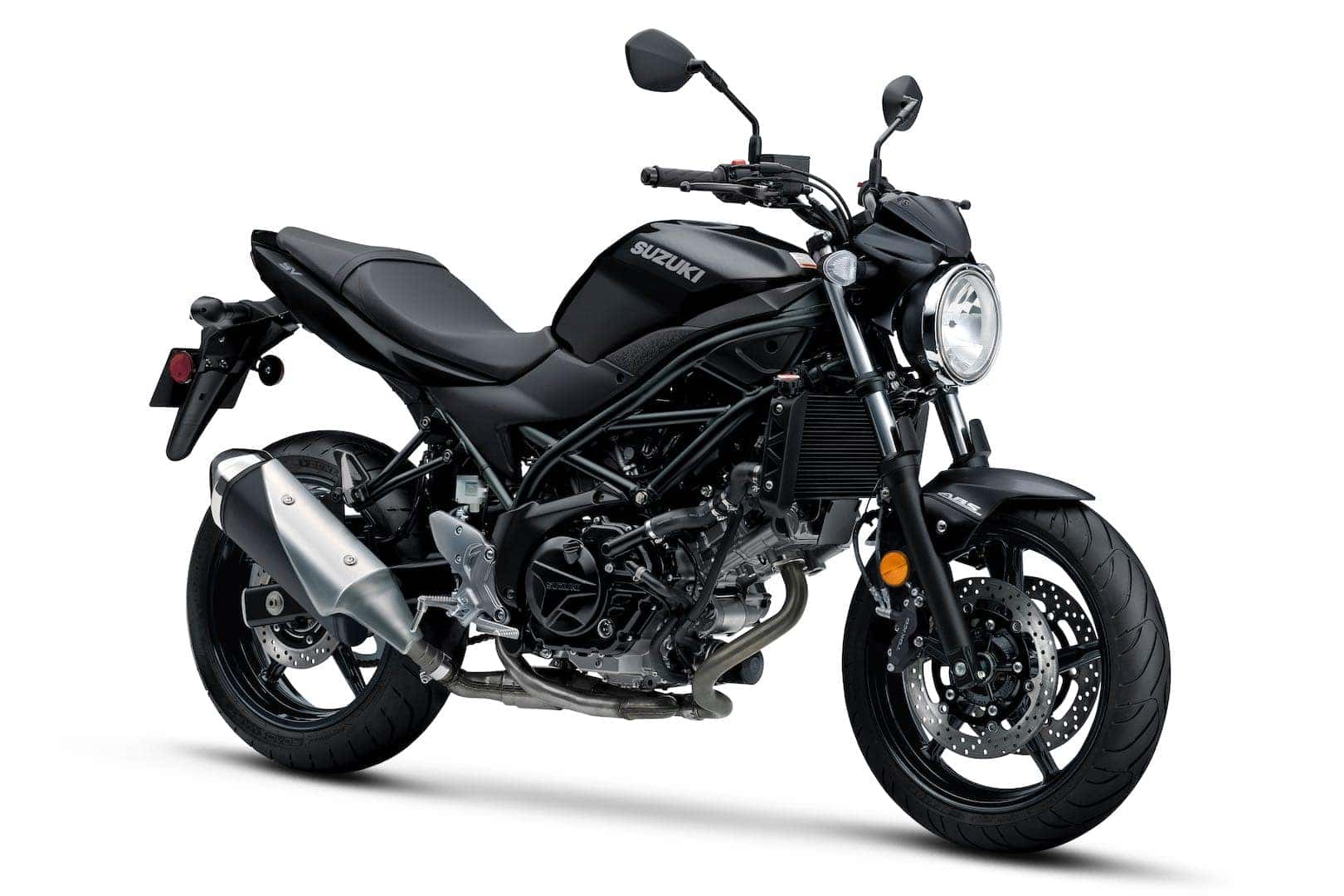 We wont see a most-sold standard motorcycle list if it didn't include a Suzuki! In at Number 9, the fabled Suzuki SV650 has been the benchmark in reliability ever since its introduction more than two decades ago. The smooth-revving 645cc V-twin in this fun-loving machine is torque-rich and quick. The SV650 ABS comes in Glass Sparkle Black with a blacked-out exhaust and the base model is available in Metallic Mystic Silver.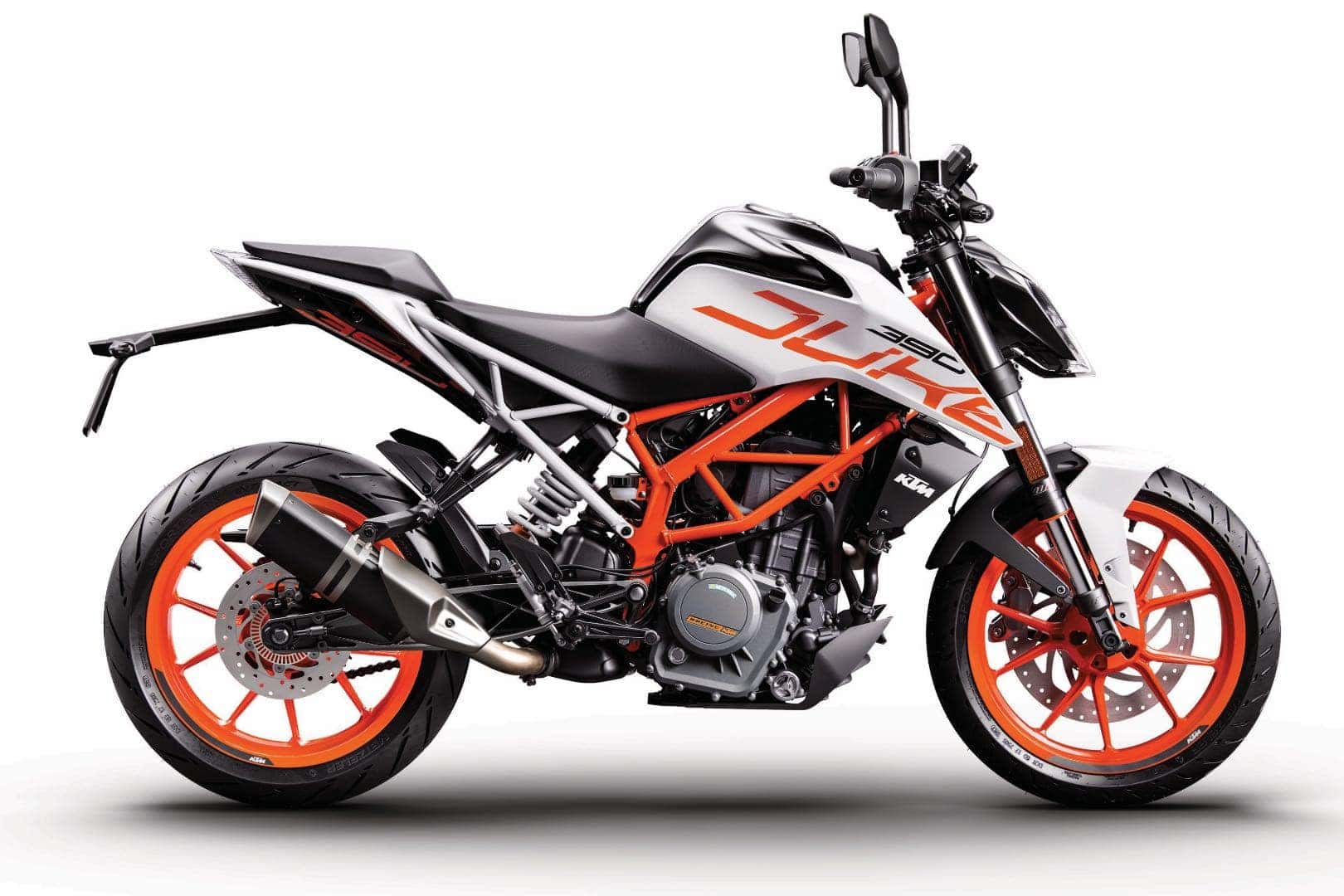 The 2020 KTM 390 Duke, based on KTM's RC 390, is a light-weight sportbike with highly responsive handling. The 390 Duke's 53.4-inch wheelbase and 25 degrees of rake also make it an outstanding combat vehicle for the urban jungle. The 373cc motor delivers sufficient torque for a short-stroke design, and the apex suspension works great, both on the streets and in the twisties.
Want to check out our Standard Motorcycle inventory? CLICK HERE