Top of The Rockies Scenic Spazola
Collegiate Peaks— that's the name of the mountain that almost killed me. It's in Colorado, in the San Isabel National Forest in early August 2020.
The trees were variegated shades of green and looked like army fatigues swarming me as cold razor blades stuffed my lungs fuller with each exhale and my swelling jelly ankles filled my Dainese York riding sneakers—love 'em on the road but their less enticing when you're climbing 23,000 feet in 4 miles. 
"I'm fine," I lied. "Let's keep going." 
I stopped myself from eating the aluminum wrapper my protein bar came in and longed for a slice of the High Mountain Pie we hammered down on in Leadville the night before. 
I'd savored the ride in. It's never a dull moment on the Top of the Rockies Scenic Byway, and my 2018 Chieftain Limited was fresh and pampered from heads to tires. As I said, it was summertime, and the OG Stage 1 Air cleaner from Indian loves nothing more than the hot mountain air—it felt like I hadn't filled up since Texas. 
I'd topsy-turvied my way up and through the Rockies into Leadville Colorado, the highest altitude of any incorporated civic community in the States, and grabbed a Scotch at the Legendary Silver Dollar. I met my old buddy Dave at his friend's house there in town to stash Zanthia the Chieftain and jump in his 4Rav to crawl through San Isabel, find an open campground and set up camp. 
A beginners backpacking trip, Dave had said, not even a fourteener, whatever that meant. The first bit of evidence I was in over my head manifested as Dave's concern about my 15-pound tent. 
"You were in the conservation corps. Figured you'll be fine." He's right. In 2017, I spent a term sawing up trees and building and maintaining trails in Hill County for the Texas Conservation Corps… at Sealevel… in Texas…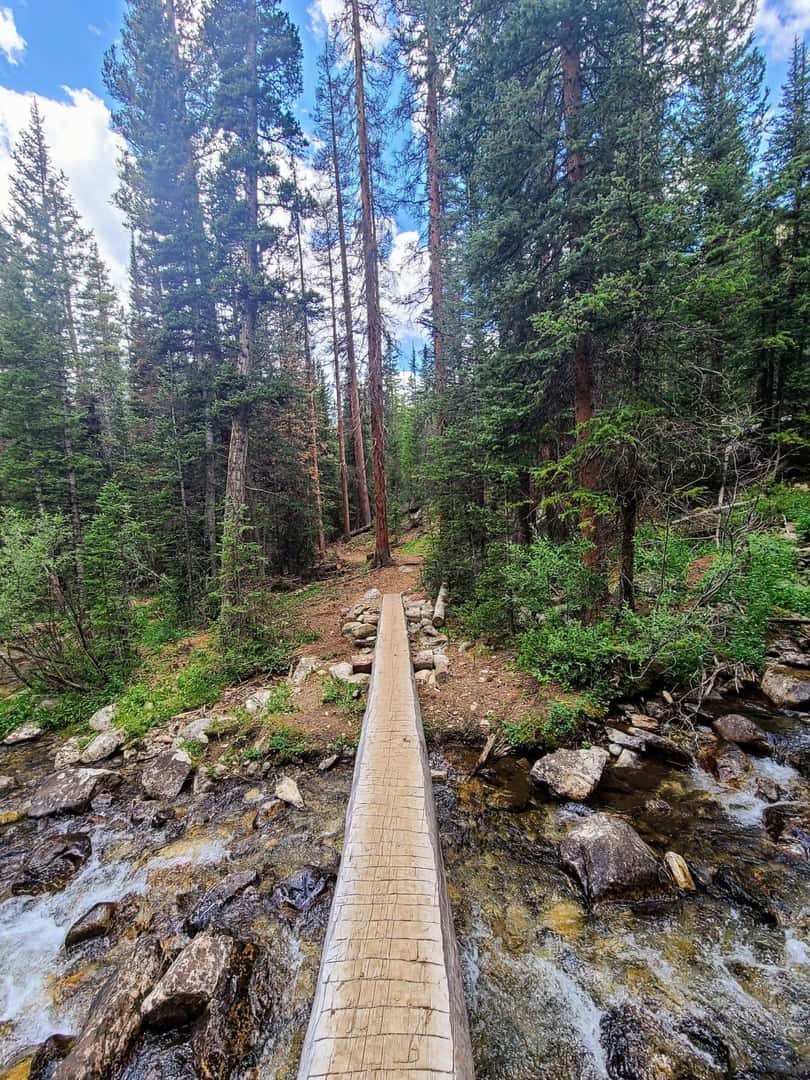 Cut to the following morning on this gorgeous trail-bridge, where I'm licking the wrapper of a protein bar and leaking ankle through the laces of my rugged and reinforced weather-proof/wind-proof/breeze-proof riding shoes. That said, for all the pain in my disk herniations at the hands of a 50 pound-pack full of gear that was ideal for a motorcycle trip, I was in paradise.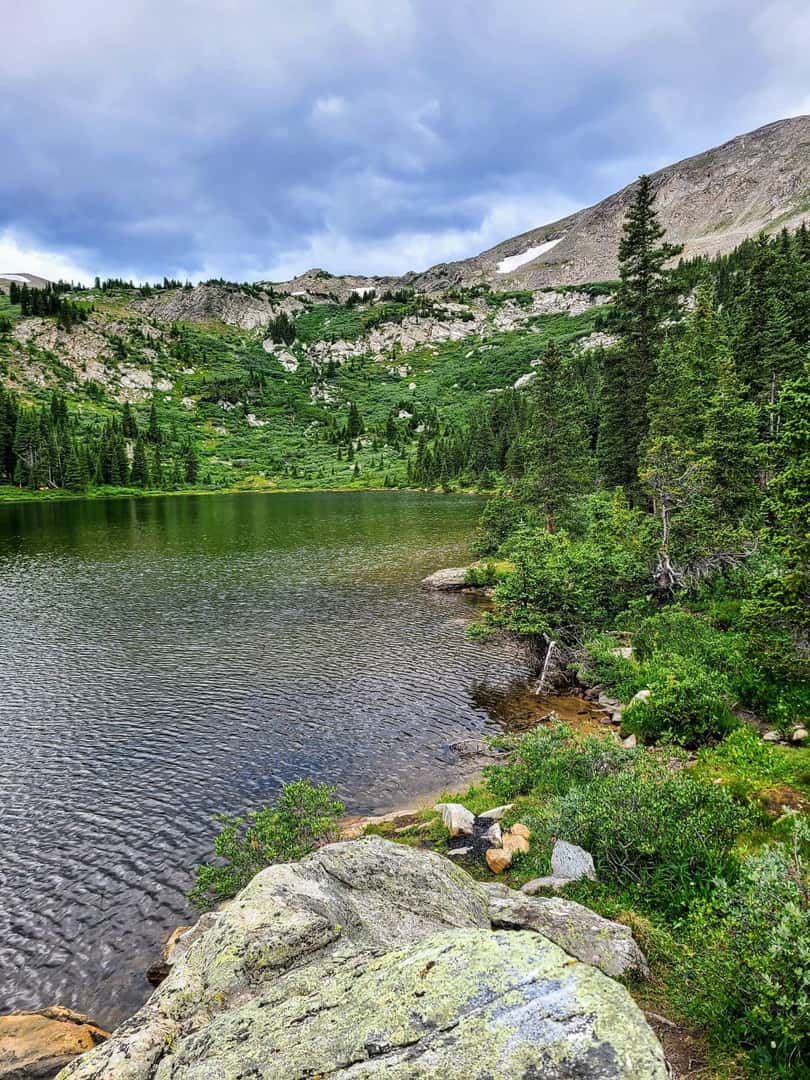 The crisp alpine streams were as clean as the sunlight that beamed down through the trees. The air-only hurts because it's so clean, I told myself. And I took I big ol' whiff of it and marched on like a geriatric Chris McCandless. I wore these rugged, rigid riding shoes; I resolved to live with my decision and— 
"You wanna switch packs?" Dave was being genuine. He lived in Denver now, and this was his hobby. 
"Nope. I'm good." I brought this pack full of food I won't eat, I thought, and I'd conquer the trail despite it, part of the experience. 
Dave looked up. 
"Looks like rain's coming." Again, genuine, making from which I inferred, "why don't you experience your way up that hill a little faster."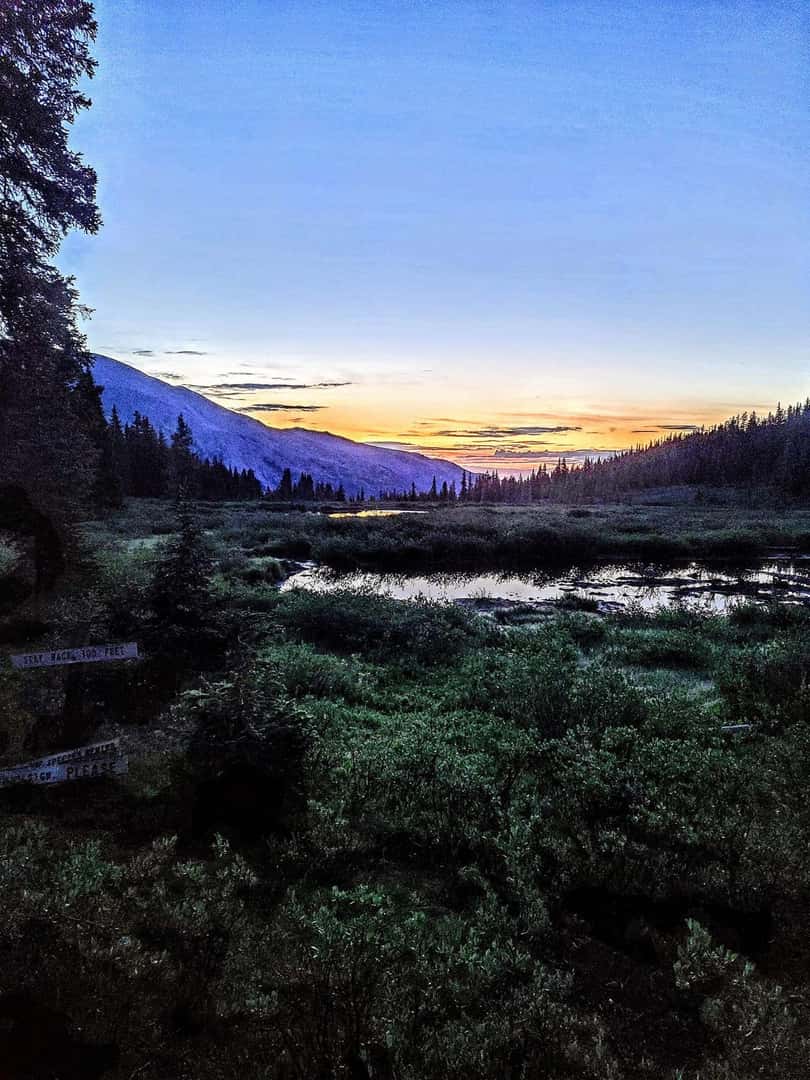 We made it in time to watch the sunset behind the Alpine lake we camped behind up in Collegiate Peaks. In the morning, the hike down was more leisurely
Check Out More Stories From Michael's Adventures: