Top 10 Cruiser Motorcycles of 2020

Looking to hit the road but not sure which cruiser suits you best? Here is our list of the top 10 best-selling cruisers of 2020! From Indian Motorcycle to the classic Honda, our customers have spoken, and we have to say, you guys have GREAT taste!
1. Indian Scout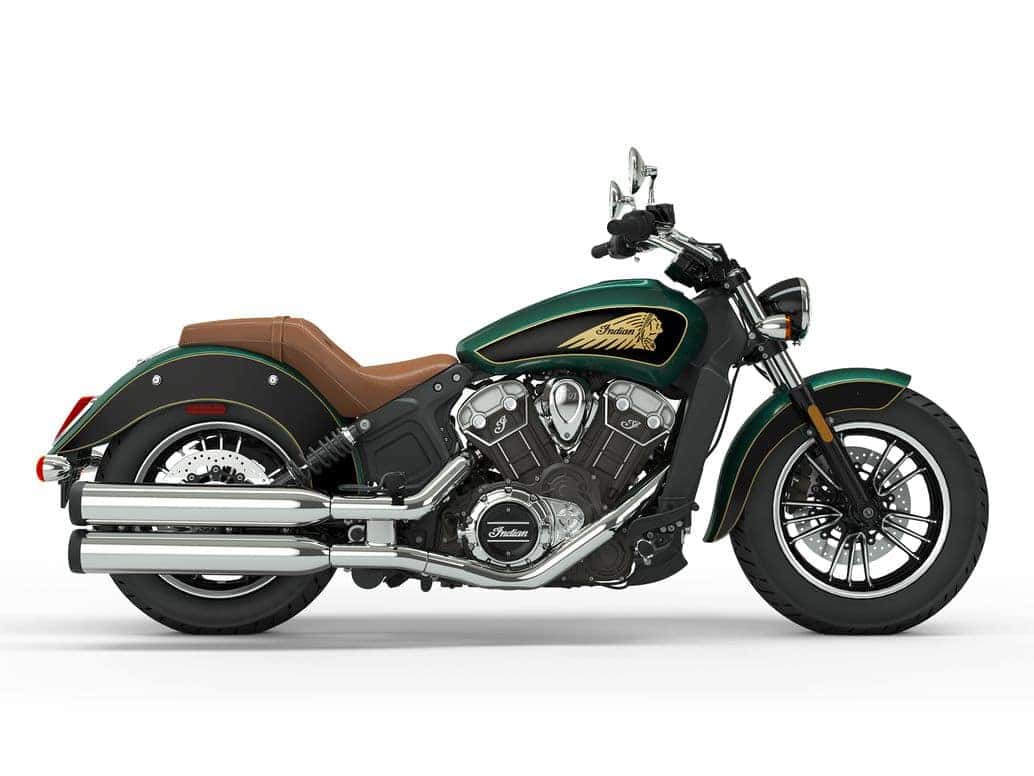 The 2020 Indian Scout has ample horsepower and torque from its liquid-cooled V-Twin. Enough power to get you down the road and then some. Available ABS brakes help the bike almost stop on a dime.
A 3.3 Gallon tank, 25.6-inch seat height, low profile, and lowered rear suspension will make it feel like a rocket in town or on the highway. It has gauges to keep the rider informed including tachometer, odometer, trip meter, engine temp, and low fuel lamp.
Add to that the electronic fuel injection and this fast cruiser will turn heads. 2020 cost for the Scout Sixty was $8,999 it is a great intermediate ride.
2. Honda Rebel 300 & Rebel 500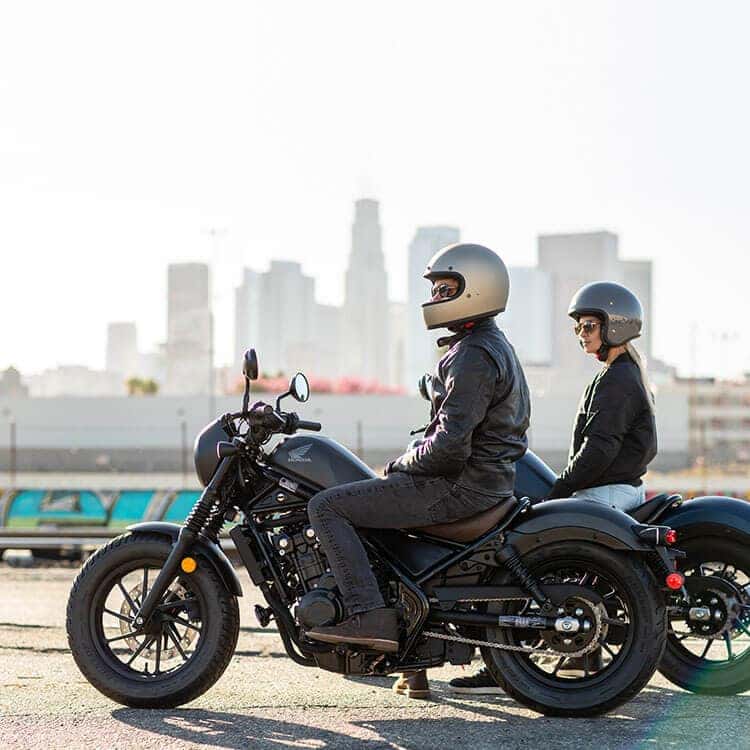 The Honda Rebel 300 & 500 are good starter bikes. They have a low stance, a 27.2-inch seat height, 286cc single cycle 4-stroke engine, a 2.96-gallon tank, 6 speeds, weighs in at 364 lbs. and 408 lbs, respectively.
They both feature hydraulic disc brakes. This bike has the power to go up steep hills and is fun to ride. It has a chain drive so the beginner rider can gain confidence with no surprises.
This bike replaced the tried-and-true Rebel 250 that was the first bike or countless riders in the past.
Coming in at a 2020 cost of $4,499 for the Rebel 300, it is one of the least expensive cruisers in the Top Ten.
3. Honda Shadow Phantom
The Honda Shadow Phantom comes in only two colors – all black or black with pearl. This 745 cc V-Twin bike has enough power to get the job done.
It has a 25.8-inch seat height which can be ridden by smaller riders easily. It has a low center of gravity making it feel comfortable and yet has the power to tackle hills, long rides, and carry a passenger with full gear. It boasts front disc brakes, a rear drum brake, and is shaft driven.
It is quick on the takeoff and nimble in the twisties. The fuel tank is 3.7 gallons with a .9 reserve and weighs 549 lbs. with 56 mpg. This cruiser is a speedy bike but does not feel cumbersome.
2020 price was $7,899, a good intermediate bike and not overly expensive.
4. Indian Motorcycle FTR 1200 S – Race Replica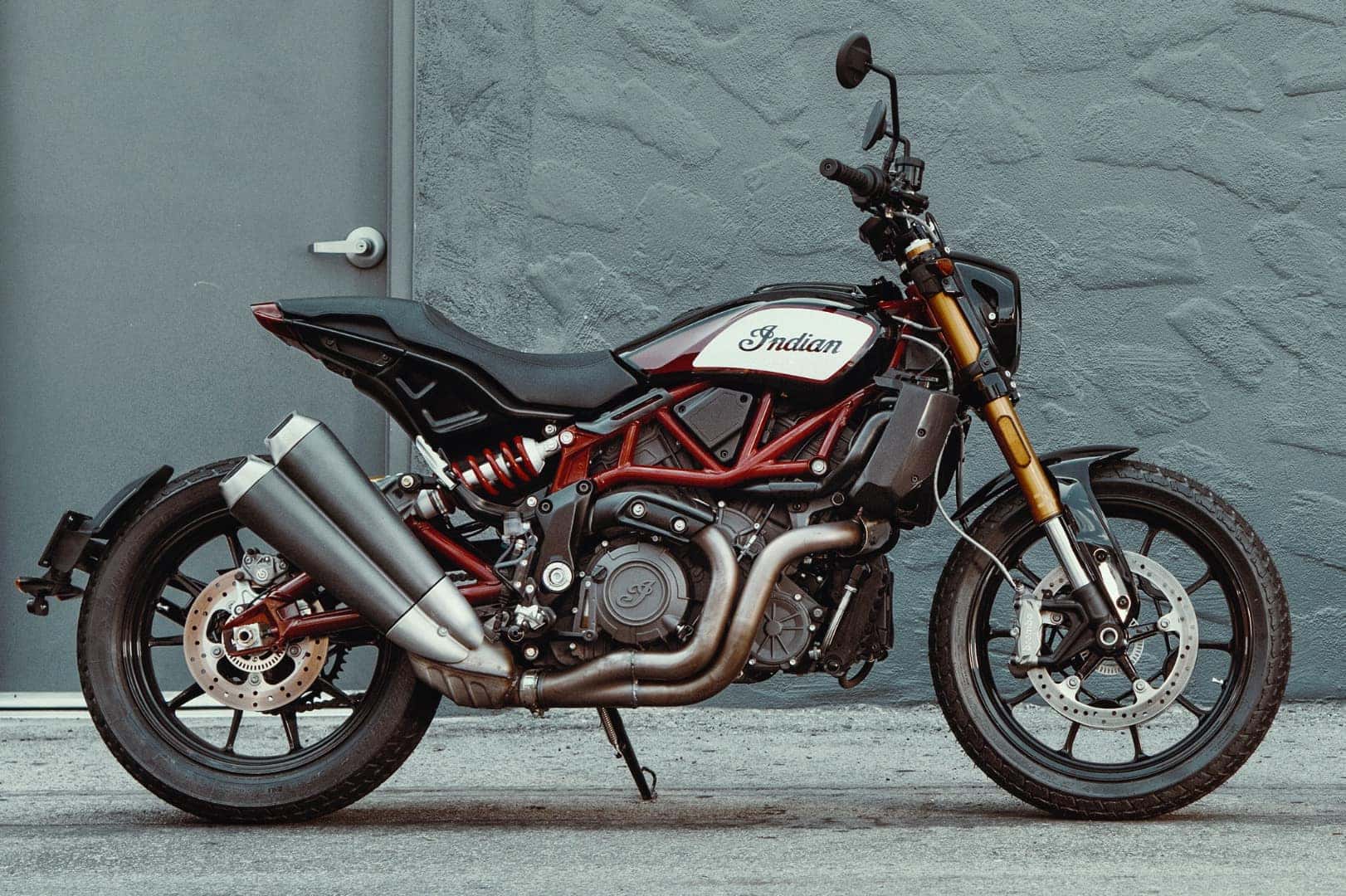 The FTR 1200 S delivers precise, agile handling from a sporty riding position that features mid-controls. The race-inspired performance comes from the the1203cc V-Twin engine with 120 horsepower and 85 ft-lbs of low-end torque.
The look and design of the American cruiser is from the FTR750 race bike. The rear swingarm design and tank silhouette show its American flat track heritage. Stay connected with a high-visibility 4.3" customizable Ride Command® LCD touch screen with Bluetooth® lets you easily pair your mobile device.
Take control of your ride with lean-angle sensitive stability control, ABS, traction control, and wheelie mitigation control. The 2020 FTR 1200 S listed at $16,999, an excellent motorcycle for the advanced rider.
5. Suzuki Boulevard M109R B.O.S.S.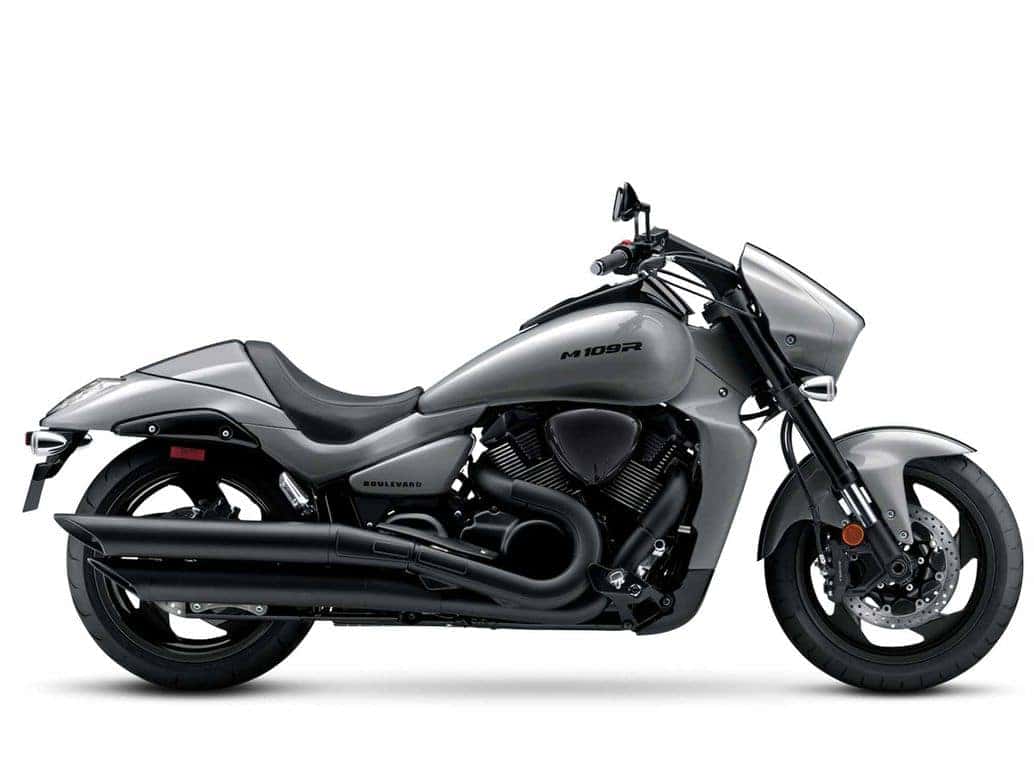 The Suzuki Boulevard M109R B.O.S.S. is a special edition. (Black.Out.Special.Suzuki)
This bike weighs in at 764.10 lbs., has a seat height of 27.8 inches, 109 cu. in. engine 4 stroke DOHC V-Twin (dual overhead cam), and a 5.2-gallon tank.
This road crusher will go the distance, carry heavy cargo, and not break a sweat. With 1783cc of power, it can make molehills out of mountains, and with huge 4.4" pistons, all you will hear is the rumble of the pipes.
2020 price on this beauty – $15,199.
6. Honda Fury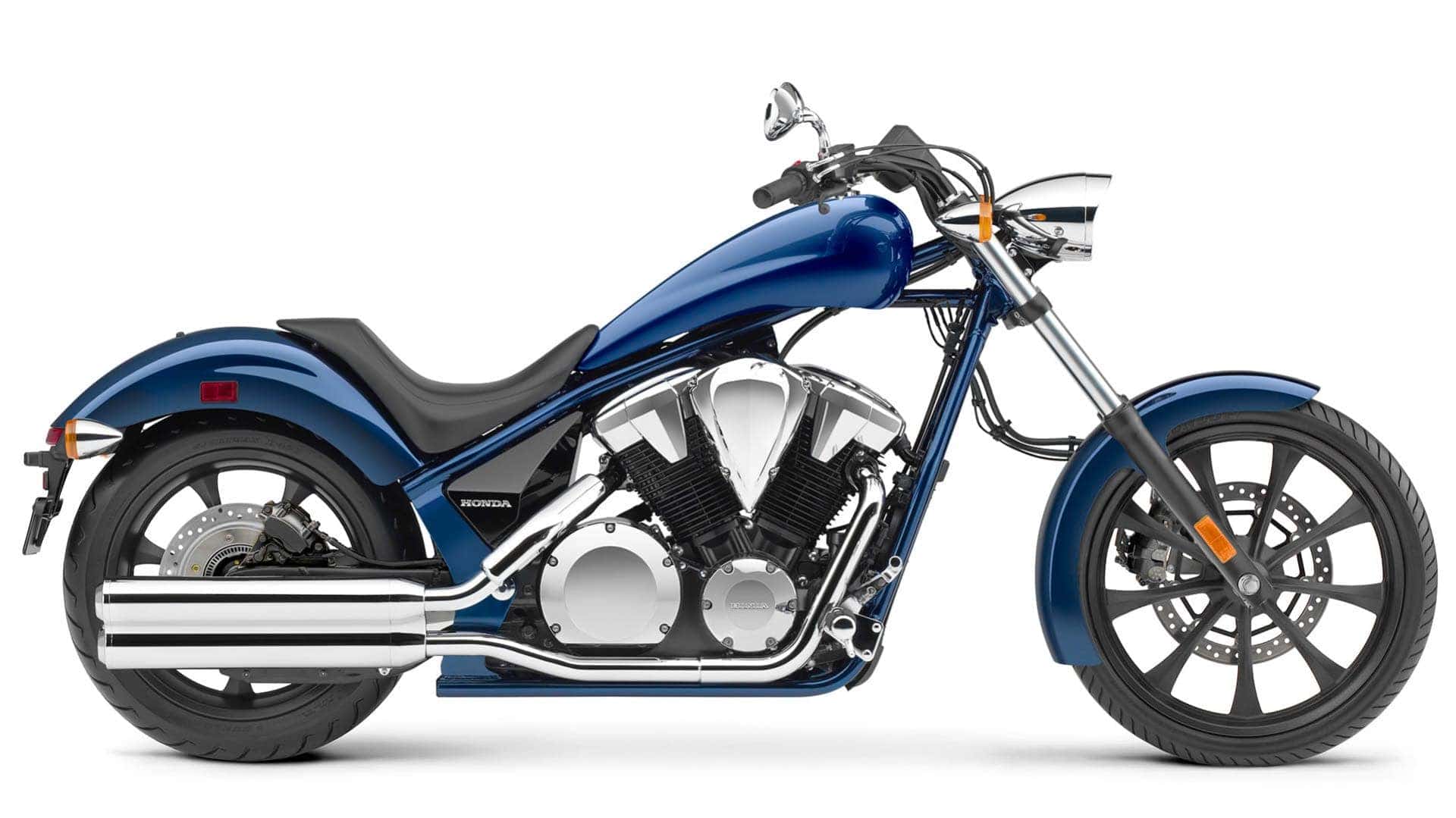 This gem is the Honda Fury, not your father's chopper. While the Japanese motorcycle engineers wanted to create more of a chopper with this bike, they kept the frame and power of the VT series.
This bike is a cruiser, but one that will turn heads. It has the V-Twin motor, 1312cc like the VT's, 3.4-gallon tank (smaller than the VT series), and a 26.9-inch seat height. It is a 5 speed; shaft-driven and weighs in at 663 lbs. and has a bobber seat.
This bike is also known as the VT13CX and is popular overseas. The narrower wheel in the front does cause some difficult handling in tight turns but it looks good turning.
2020 cost was $10,999, easy on the wallet and spunky.
7. Yamaha Bolt / Bolt R-Spec.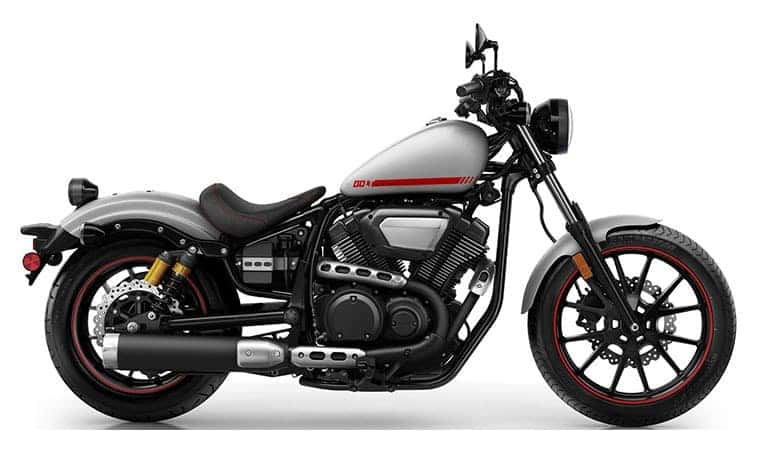 The Yamaha Bolt / Bolt R-Spec features a torquey V-Twin engine. This performance cruise combines old-school soul and modern form.
This bike weighs in at 542.1 lbs., has a seat height of 27.2 inches, is belt-driven, fuel-injected, and sports 942cc power. This mid-size cruiser has get-up and go and can keep going with a 3.4-gallon tank.
This is a great beginner and intermediate bike with enough power to keep up with the bigger cruisers but not so much to throw the newbie off the back of the bike when the throttle is twisted.
2020 cost $8,399.
8. Indian Motorcycle Chief Vintage / Darkhorse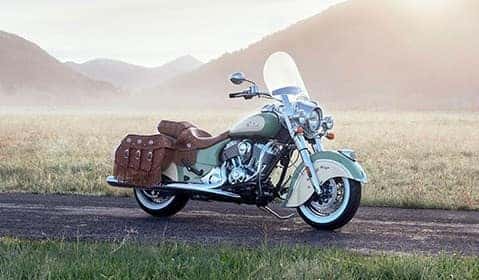 Don't be fooled by its classic looks, the Chief Vintage and Darkhorse models come jam-packed with the latest in riding technology.
The heritage-inspired instrument panel delivers the vintage look you want, while still giving you all the information you need.
Leather saddlebags and premium leather seats make for a rich, classic ride. Paired with the famed Thunderstroke 111 engine which produces 119 ft-lbs of torque and exceptional power at low RPM this motorcycle is as smooth as it is powerful.
The Darkhorse starts at $19,499
9. Suzuki Boulevard C50T
Ready for a highway run? With the Suzuki Boulevard C50T, you'll find yourself equally at home on the boulevard or the interstate. Its fuel-injected, 50 cubic inches, the V-twin engine delivers abundant torque and is engineered for comfort.
Its bold styling stands out in a crowd, while a long list of features makes it ideal for comfortable long-distance cruising. Tour-ready features include a spacious riding position, aerodynamic windshield, custom-made leather-look saddlebags with studs, dual seats with studs, and a studded backrest designed for passenger comfort.
2020 models started at $9,599.
10. Kawasaki Vulcan S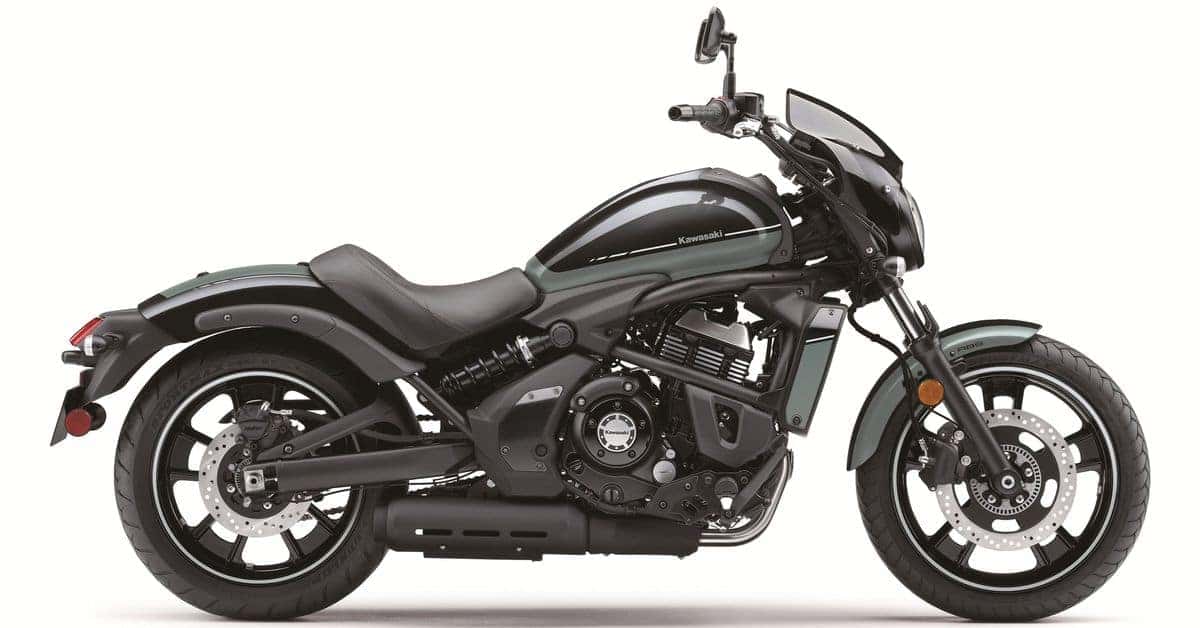 Supreme engineering, muscular strength, and spirited styling combine to form The Vulcan® S sport cruiser.
The Vulcan S has the heart of a sportbike and the comfort of a classic cruiser—a groundbreaking combination that brings together the best of two worlds. New and experienced riders can appreciate the exhilaration produced by an abundance of torque and a responsive chassis in the Vulcan S.
The Vulcan S features ERGO-FIT®, an exclusive sizing system, that creates the perfect fit for riders of all sizes by offering adjustments to the bike's seat, footpegs, and handlebar to accommodate the
rider's height and reach. The 2020 Vulcan S started at $7,099.
Want to check out our Cruiser inventory? CLICK HERE