Welcome to the Wonderful World of Women on Wheels
"To unite all women motorcycle enthusiasts for recreation, education, mutual support, recognition, and to promote a positive image of motorcycling."
As a long-time member of this International group, I will fill you in on who we are, what we do, and how we have fun doing it.
Women On Wheels is a non-profit, family-oriented organization that was founded in 1982 by some motorcycle-enthusiastic women. Now, many years later, the organization members are still riding around the world.
We are on Facebook and Instagram, use these to go there and check us out. https://www.facebook.com/womenonwheels1       https://www.instagram.com/motowomenonwheels/?hl=en
We have members all over the US including Alaska, as well as internationally in places such as Canada and Europe. We ride all different kinds of bikes and trikes. All-female riders are welcome, their family members can join as support members, too.
One thing that is important to note, you do not have to be a member of a chapter, we have Member At Large members who don't have a chapter nearby.  You can join if you ride on the back, too. We always have fun during our annual Ride- Ins, no matter where they are each year. Our 2020 Ride In was supposed to be in Winona, Minnesota, but, due to Covid-19, it was canceled. The good news is we will be in Winona for the 2022 Ride-In.
More later on this year's 2021 Ride In.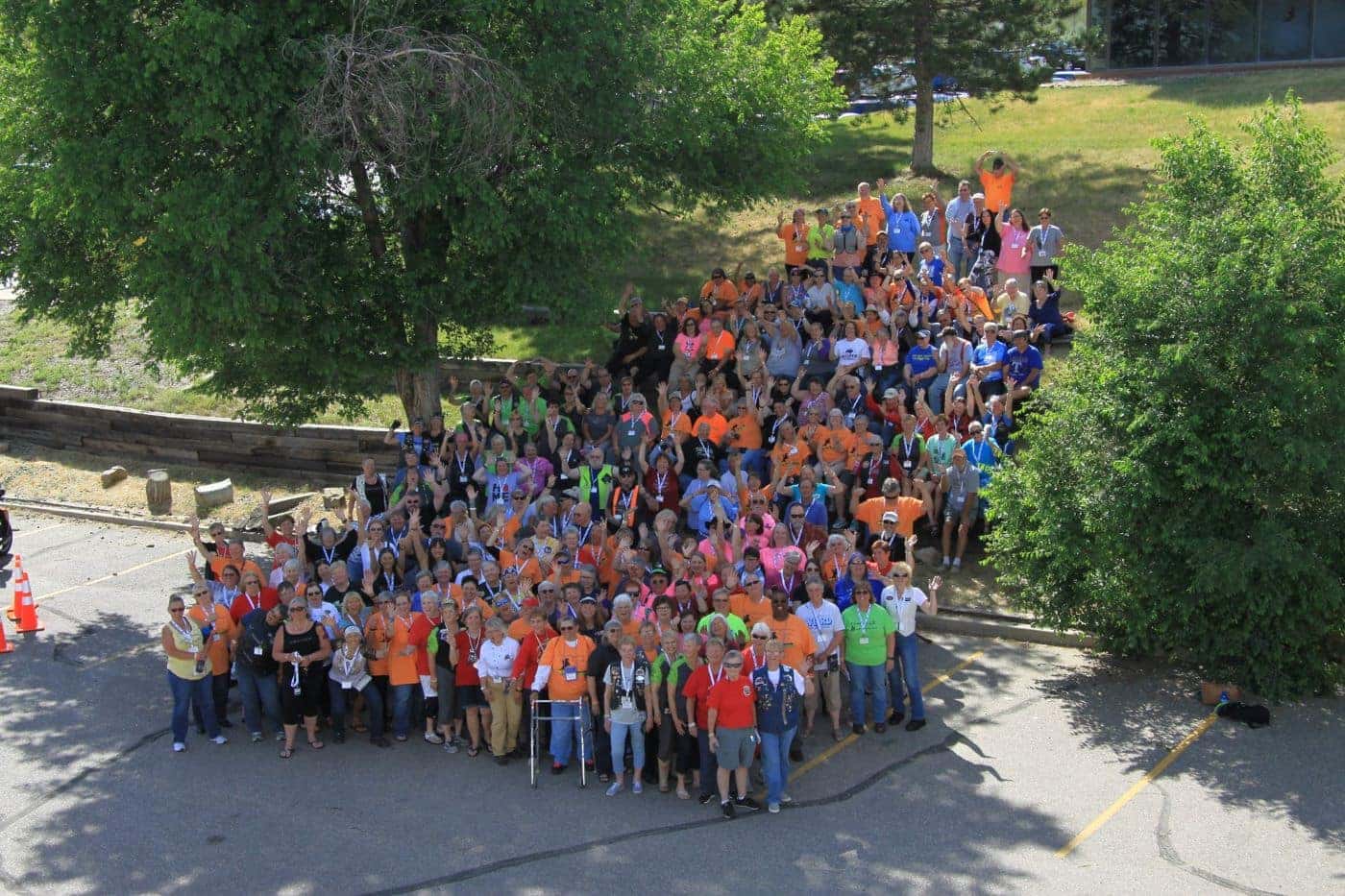 My first Ride-In was in Springfield, Missouri in 2006, just after I had bought my new-to-me Honda VTX. The trip was 965 miles one way and I planned it as carefully as possible since it was going to be the longest ride yet on any bike.
I was encouraged by my sisters of WOW through phone calls, text messages, and emails. They kept me going and my sheer determination to make it that far kept me on the road even through Monday morning traffic outside Indianapolis, IN.
I think I had a death grip on the throttle, and I know my teeth were clenched. As soon as I got past the city, I turned into a gas station to fuel up, walk off the tension in my body and grab a light breakfast.
While sitting on the curb next to my bike, a police officer stopped and asked me where I was heading and where I had come from, I happily told him from PA and going to Springfield, MO. He wished me a safe ride and I thanked him.
One of the memories from that trip, during the week of July 4th, only one of the Dealerships in Springfield stayed open for us WOW members, had a cookout in the parking lot, with music, and even had their repair shop open. One thing the other dealerships missed out on was that women shop and all of the registers were busy with lines of women and support members getting souvenirs or some new gear. That is where I bought my throttle rocker.
Another memory of that first Ride-In was finally meeting the women who encouraged me to ride that far, kept me going, and helped my confidence on a motorcycle. We partied the first night with dinner and adult beverages. Our waiter was busy running back and forth for a group of 10 women, but he made out with the tips we left for him since most of us tipped him $5-$10 for the meal.
Through Women On Wheels®, women find the support, encouragement, and camaraderie which enable them to become avid motorcyclists. Part of this journey includes having the right motorcycle and equipment based on the experience level and riders' style/preferences. That's why we believe a partnership between dealerships and WOW benefits everyone:
Dealerships receive increased exposure and repeat business from customers for life
Woman riders benefit by being properly equipped and serviced by a reputable dealer she can trust
WOW receives increased exposure which in turn helps us support and mentor more female riders
To learn about Participating Dealer information and advertising by WOW, go to the Member Benefits page.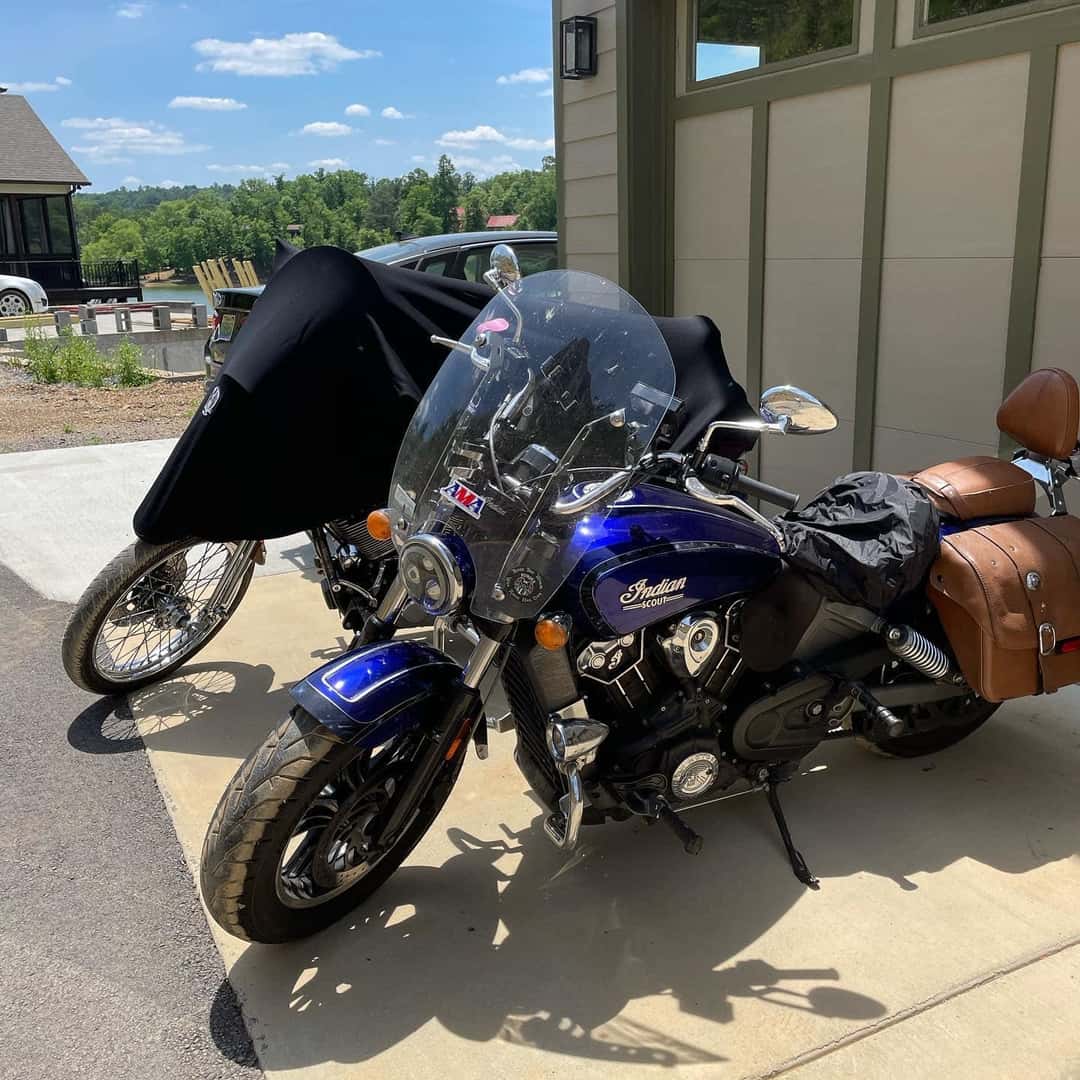 "WOW ® members experience the fun and excitement of riding together, supporting each other, socializing, sharing adventures, and helping special charities — all while projecting a brighter image of motorcycling.
In fact, promoting a positive image of motorcyclists to the non-motorcycling public is a top priority. Women On Wheels® was awarded the Hazel Kolb Brighter Image Award in 1993, by the American Motorcyclist Association — an honor we're all especially proud of!"
https://www.womenonwheels.org/about/
So, if you see some women riders on the road, wave hello to them, they just might be Women On Wheels members and they may be heading to the next Ride-In or some other get-together. Many of us ride solo too, like me. I have met so many nice people on my trips to the Ride-Ins.
Be safe out there, watch for motorcycles and trikes, and keep the rubber side down.
Maybe we will see you in Lake George this year for our 2021 Ride-In. Stop and say hello.