What in a Million?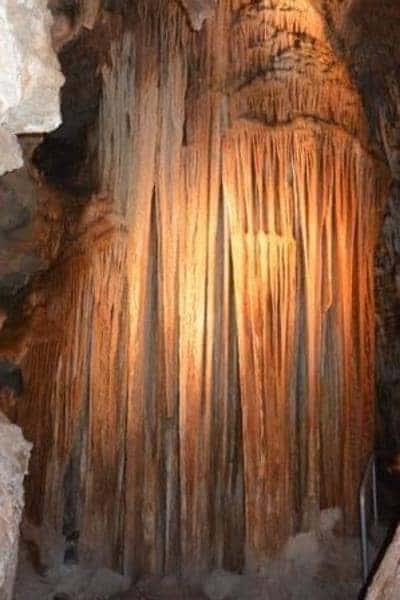 When you think of a million, often your first thought might be in dollars, or if an avid world rider maybe you think of this as lifetime goal mileage… but when you think of a million years and the slow growth of caves, this is a sight to see during our short lifetime.
Caves across the US are a wonderful sight to see on a motorbike. If it is a hot day, it is a perfect respite from the weather and if you happen to already be layered for the cold ride, it will be the perfect company as temperatures drop the further you descend into the caves.
When taking on a big journey there is a lot we can learn from caves. It did not occur overnight and truly makes one reflect on the famous saying, "a journey of a thousand miles begins with one step".
It may have taken a million years but the Ozark's uplift created mountains, then the rains eroded the surface, then rivers and streams created even deeper crevices that joined with rainwater between the layers of limestone to create these amazing caverns throughout Missouri!
There are over 6,000 caves in the Missouri Ozarks, Bridal Cave is just one that I was able to visit and there were moments where I just held my mouth open in awe, at the wave-like ripples in the stone! It was stunning!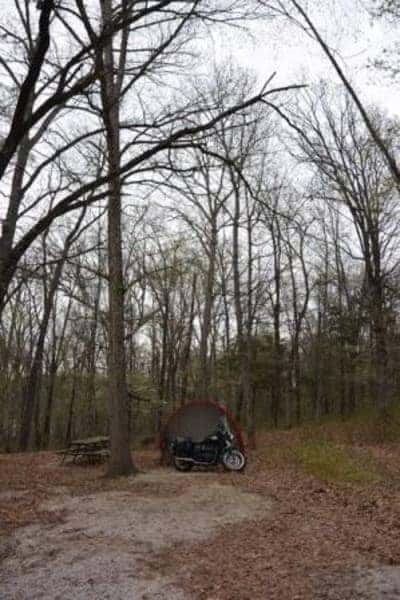 In Camdenton, MO I rode to the caves before I stopped at the Lake of the Ozarks State Park for some camping. To go from the beauty of the underworld to the calmness of the lakes above is such a pure and calming experience and a beautiful ride!
" Tours are conducted over concrete pathways through the Cave's refreshing 60-degree environment. Park interpreters will lead you and your family through room after room of incredible mineral deposits. Giant columns, delicate soda straws, and massive draperies abound throughout the cave. Millions of years of struggle between water and rock have created this cavern with more onyx formations than any other known cave or cavern. A tour through Bridal Cave is a family adventure you will never forget ."
You can also tie the knot in the caves, a famous spot to celebrate the joining of lives or to renew your vows! They are called Bridal Cave with good reason and have held over 3000 weddings inside.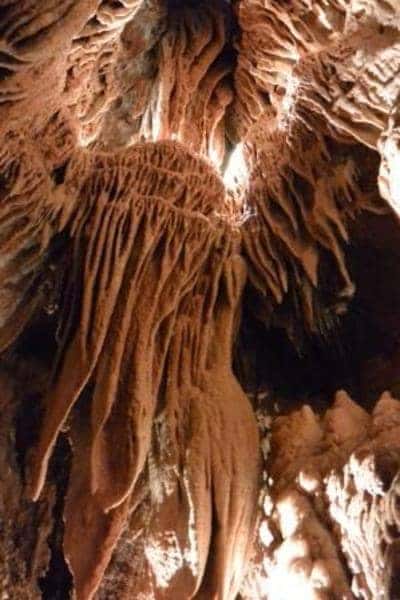 Based on the traditional lore that a Native American wedding ceremony was held in the cave in the 1800s, they continue to hold weddings, and "people from around the world have exchanged vows in the stalactite adorned Bridal Chapel."  In fact, even on the day I visited, after the tour and coming out, there was the bridal party and guests ready to enter for the ceremony. Whew, made it just in time to have the tour and experience the excitement of joining lives.
More information: https://bridalcave.com /
Written  by  Danell  Lynn,  Guinness  World  Record  Rider
– www.danelllynn.com ,  @danelllynn   Photography  copyrights  &  Images by Danell Lynn.