Why You Should Pre-Order Your New Polaris
During the height of the pandemic in 2020, many companies were forced to shut down production, and Polaris was no exception. While many of the Polaris factories have since reopened, they have not yet returned to full capacity. International Powersports manufacturers, such as Polaris, purchase parts from vendors all around the world for their vehicles. Many of which are still shut down due to government mandates. While demand for these vehicles has skyrocketed, the means to produce them has plummeted. Polaris contracts over 1600 dealerships in the US (Ridenow Powersports operates at least 20 of them) and vehicles are selling faster than they can hit the showroom floor.
2021 Models
Yearly, Polaris launches new models. In 2021 Special Edition models like the Ranger XP 1000 Waterfowl Edition in Camo, Ranger XP 1000 Big Game Edition, Sportsman 850 Ultimate Trail Edition, and RZR Trail S were all released. In order to keep up with the demand of these Special Edition builds, Polaris's production lines halted the manufacturing of standard models such as Ranger 570, XP 1000 EPS in green or camo. So what does this mean to you? Well, since special models are being prioritized they are ready to be sold and delivered to customers who order today!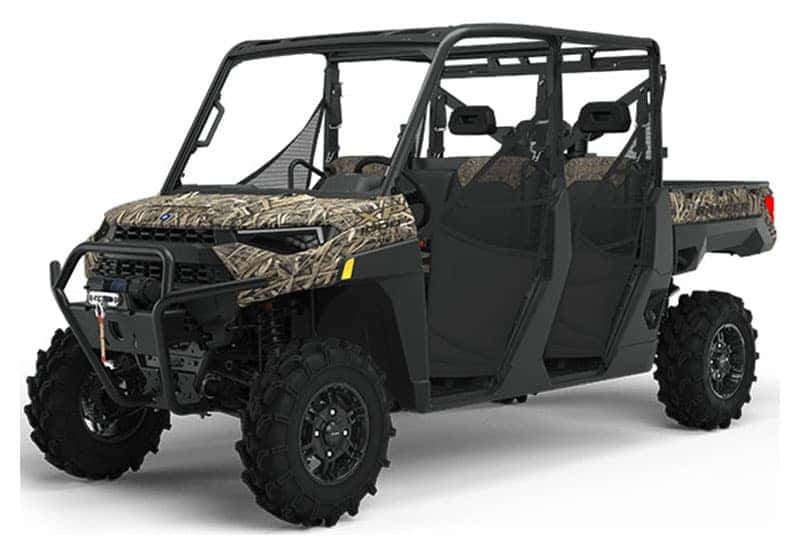 Pre-Order
If you're considering purchasing a Polaris Model in the next few months, we strongly advise you to Pre-Order NOW. Don't just wait around and hope to get your hands on a standard model, because dealers across the country have no way to know when they will be receiving those units. Realistically, if you pre-order today your reserved model will be delivered before a floor stock model is even built.
Pricing
What you want to do is stop by your local RideNow dealer and talk to our trained product specialists, there are so many options, colors and configurations to the line-ups. When you decide to pre-order and put a down payment on your Polaris they will tell you about our dealership specials and help you take advantage of financing. In addition, we are paying retail for trades, so bring in your ATV, UTV, motorcycle, or PWC and you can put that money towards your purchase.
We don't know what Polaris's new normal will be and if pre-ordering will continue, so take advantage while you can. RideNow Powersports sells thousands of Polaris models every month across the country, so you can expect to be taken care of properly by our whole team. We are excited to get you back on the trails fast with this pre-order program.