Wrinklies Wround the World -Gap Year at 60
We have all heard of the Gap Year that many students take after university or the year prior to attending, but when Colin and Dee Masters decided on taking a Gap Year, they did so at age 60! When a semi-retired clockmaker and retired nurse took to the road on their BMW 1150 GS they launched as Wrinklies Wround the World.
We all know those adventures that test us on day 1, and for Dee and Colin, it was no different. "Within an hour the weather had deteriorated to snow showers. We made it to Tours, France, and then it started as a blizzard for the whole of the next day. We stayed put in the hotel and slept, read, and ate for 2 days and it probably did us a world of good to have a complete rest. It had been a hectic build-up to the leave."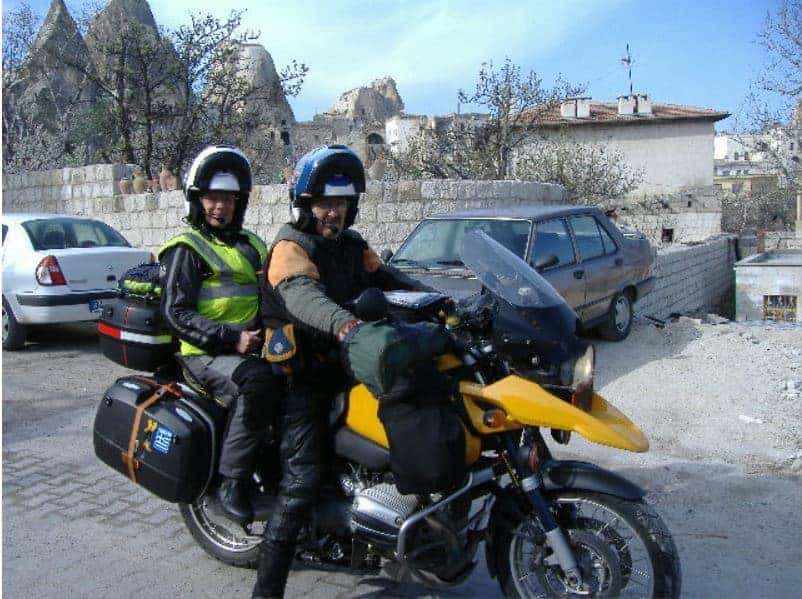 Taking on new challenges and enjoying the lighter side of tourisms, from the leaning Tower of Pisa and enjoying pubs and attempting to see Pompeii (it was closed), their adventure started strong with all the fun and change-ups, it would be a great journey for their Gap year. Exploring Europe, Italy, Greece, Turkey, Iran, Pakistan, India, Australia, Balkans and so many more. They share this journey with us through the Travel Stories of Horizons Unlimited and break out their blogs by country. I like this way of blogging as you can read all the pages or jump into a specific area you are anxious to travel to.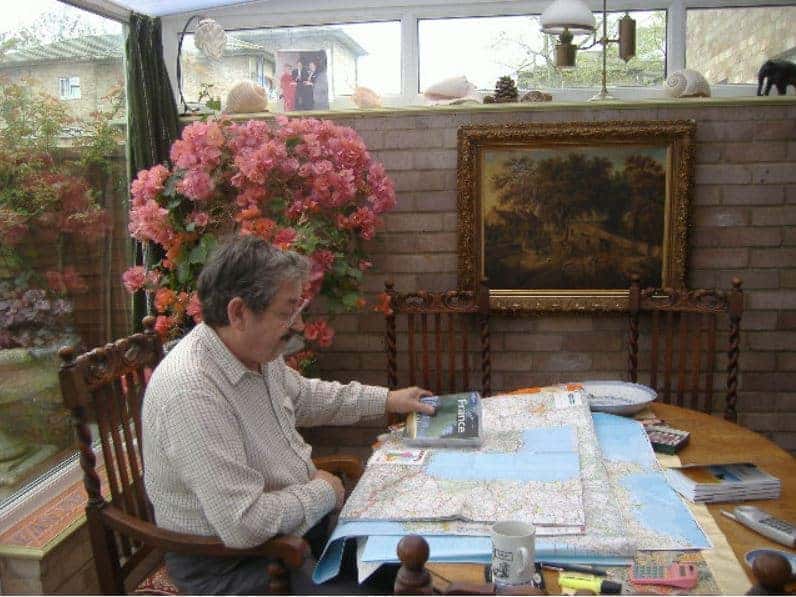 Life is about pivoting and traveling often reminds us of this as well. In their early days, they routed to Pompeii, "We went to Pompeii-and it was shut! And so, to Greece and unknown territory." Unfavorable circumstances may present themselves on the road, but in these difficulties there is growth and going forward adds new tools to your toolbox and you continue to accomplish more and grow as a person and as an adventurer. The high winds and loss of the intercom lead in Turkey added new skills of riding and communication. This is one of the most beautiful things of adventure travel, it challenges you in ways that force you to grow and sometimes forces you to take a pause in order to continue like occurred in India.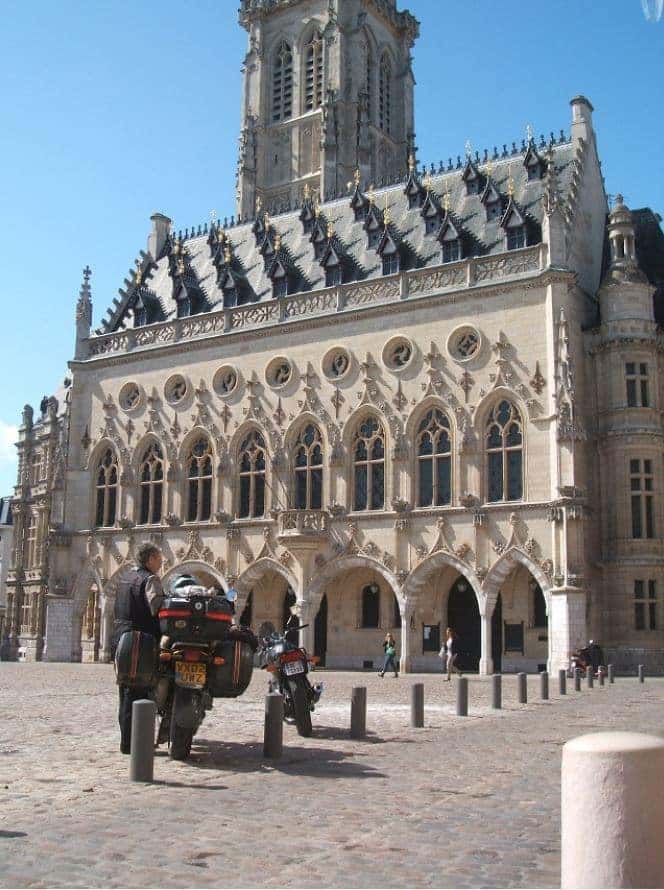 When they wrote of the heatwaves through India, you can feel the stress as they describe riding in high heat, "It [was] the hottest heatwave here for 5 years and the temperature in the afternoon is knocking on 50 degrees [122 Fahrenheit] to hot to even swim." Add to that the heat from the road and bike, and riding in gear, this high of heat can be quite dangerous.  "Suddenly we both felt really ill at the same time. Colin said to me, 'I don't know what to do now-or where to go' (very unusual for him, as he is very decisive) and at the same time [Dee] said 'you have got to pull over to the shade as I can't carry on."  He managed to get off on a small side road in the shade. Head was swimming, unable to focus, unable to stand up, shaking from head to toe, nothing in your mind at all—very scary."
When we are pushed to our limits in nature, our body responds, it lets us know the same way a camera does…when the batteries are too hot – they turn off. They staggered to the curb and began to peel off gear and left it strewn along the pavement as they attempted to cool by pouring water over their heads and down their backs. As they began to feel a little better it was a rickshaw driver that noticed what was happening and jumped into action, he was carrying an Indian family but he called upon another driver to carry Dee with all the gear and Colin to ride the bike as he followed the rickshaw. It was about a ½ mile drive away and as they arrived at the hotel weak and heat exhausted the locals were very kind and helpful. They quickly got into showers, took salts, and hydrated, although they stayed weak for days.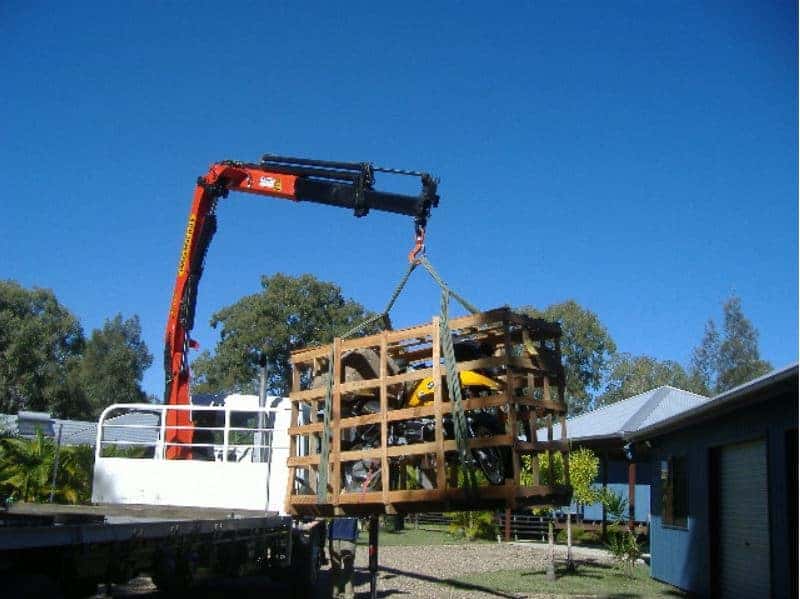 Sometimes our challenge shines a light on the importance of local advice and taking notice when the heat is of dangerous temps for locals, shorter days, or early morning rides…it was the next morning that they chose to skip Thailand as the heatwave was there also. So, they flew the bike to Brisbane to begin the Australia portion of their adventure.
I love the raw and truthful accounts they do in their blogs; they talk about the great spots of adventuring around the world on a motorbike, but also the dangers that can be present. Feel inspired by reading of Colin and Dee and see you out there on the road (Travel Stories of Horizons Unlimited). Enjoy.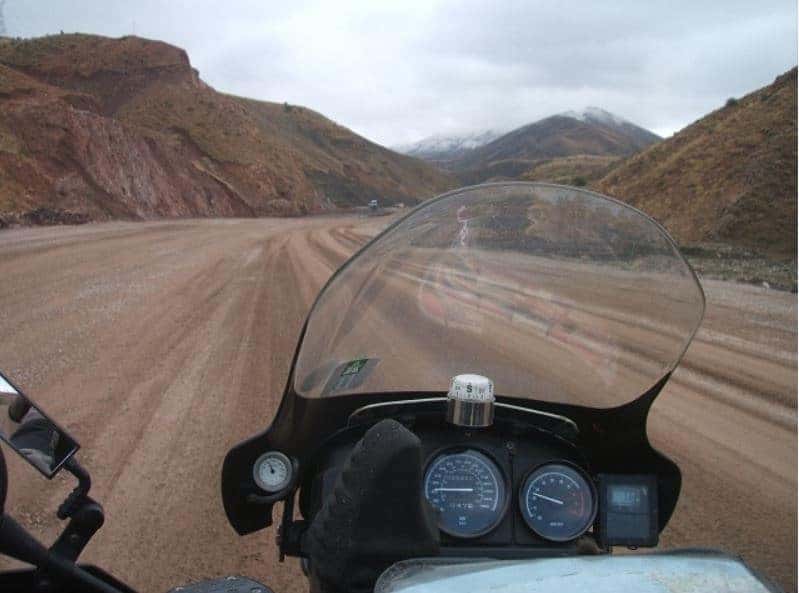 Written by Danell Lynn, Guinness World Record Rider – www.danelllynn.com, @danell_lynn
Photo Copyrights – Colin and Dee Masters.