XT Adventures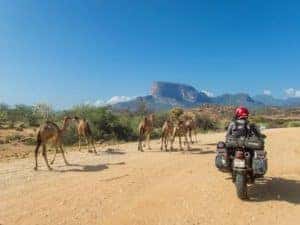 As we finish out Thanksgiving and finding our gratitude, we can look thankfully at others that take the time to post of their grand adventures and inspire us all. As we head into the holiday season, what better gift than inspiration for travel!
Deciding to follow your dream now, is so much different than in the past. When these two great explorers made the choice to follow their dream, they were very thankful that they had a lot of information available on the Internet. But they still state,
"that would help them even more was to be able to ask other motorbike riders for their input and how they traveled by motorcycle."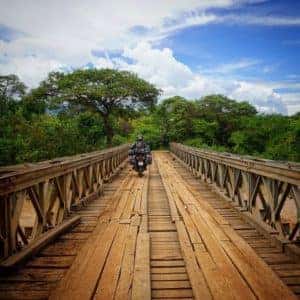 There is something to be said about the network of motorcyclists and their communication that we have as a family and as adventurers. There are great communities around the world for bikers, and the internet has opened the world up far more than was ever possible in past decades.
Meet Xenia and Martin (Tinu), an adventurous couple with many journeys under their belts. After taking on the Balkans, Oman, Iceland, Morocco, Tanzania and more, they decided it was time to do something big. Thus, the birth of their round the world trip by motorcycle was born in Switzerland!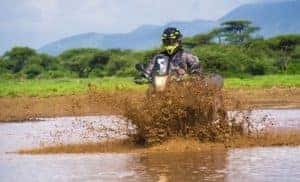 They had been out on the road since February of 2017 until March of 2020, they stopped earlier than planned due to the coronavirus. They have traveled around the world and have great Maps with ride line details through multiple countries, stunning pictures and a story that captivates any adventurer.
They do not just ride through the countries they visit; they explore and experience the uniqueness that makes travel so enchanting. I'm a sucker for stats and they have a great bar on their page that talks about their days on the road, the kilometers per bike, how much it's cost them for two people, the amount of petrol, their nights in a tent, their countries visited, how much they paid for visas, and how much they paid for petrol/fuel and so much more.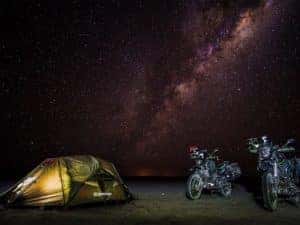 Brought together with kindred spirits to explore the world, the lockdown of travel is just a bump for Xenia and Tinu, I don't think these two could stay stationary for very long, with such a large world to explore. "We both really love to travel. Even before we met, we have both been travelling a lot and now we try to explore even more of the world. On the map you can see what we've done so far with [on the website] our own motorbikes."
Not only do they talk of the adventure but all the equipment and components that make up a journey of this magnitude. Find detailed information about their motorbikes of choice, their equipment, and even DIY additions / tweaks. Grab a cup of coffee and enjoy a morning breeze, beware you will be inspired to pull out your own world map and begin to plan the grad departure. See you out there on the road! For more information and inspiration, follow the journey: https://xtadventures.ch/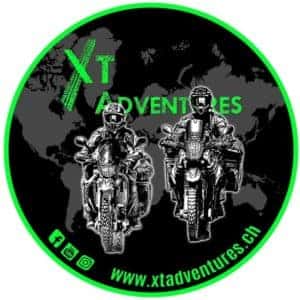 Written by Danell Lynn, Guinness World Record Rider –www.danelllynn.com,
@danell_lynn, @adventure_financist Photo copyrights Xenia and Martin of XT Adventures.